Your customers are ready. So are you?
Now that we're headed into the busiest time of the year, it's time to get your business prepared to beat the growing rage of competition in the market of used mobile devices. Which trends will set the scene for the Cyber Week shopping tornado come November? How can you flood your shops and warehouses with orders and then manage to process them without any delays, returns, or item losses? Let's find it out!
What we learned from the Cyber Week 2020
Adobe claims in its research that during Cyber Week 2020 the US consumers spent a record $34.4 billion online reaching a 20.7% increase compared with 2019.
According to the analysis, a record $10.8 billion (+15.1%) was spent online by the end of Cyber Monday. Black Friday came in at $9 billion, up 21.6% from last year.
The current COVID-19 pandemic has blurred the differences between Cyber Monday and Black Friday, which previously used to hold greater importance in physical stores. $3.6 billion was spent on Black Friday via smartphones, reaching 40% of the total online spend. According to Adobe's figures, mobile accounted for 37% of Cyber Monday sales.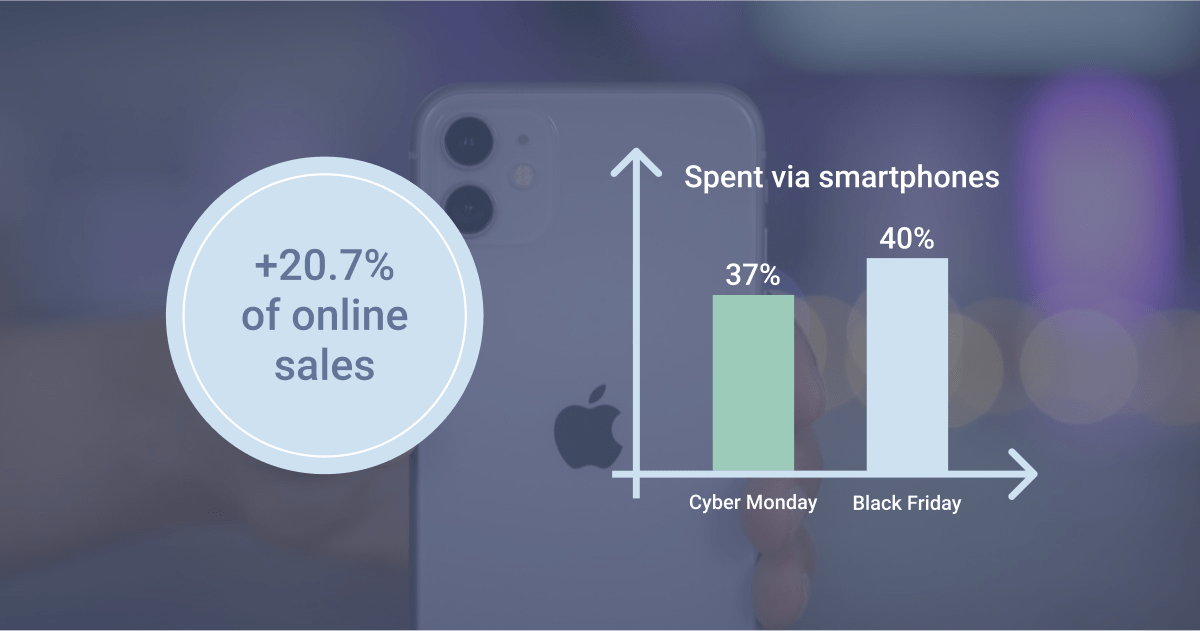 The general idea is clear: although online shopping has been already gaining ground before Corona, COVID-19 accelerated the shift to digital in a big way in 2020 as many consumers looked to avoid crowds in stores amid the pandemic. Moreover, the shopping experience on smartphones is improving steadily, which results in the rising share of mobile sales.
"Buying refurbished is the new normal"
One more interesting research of eBay shows another upward trend: according to the marketplace's figures, sales of refurbished items on the platform increased 170% during Cyber Week compared to the prior week of November 2020. In addition, 80% of Americans felt positive about receiving a refurbished gift last year.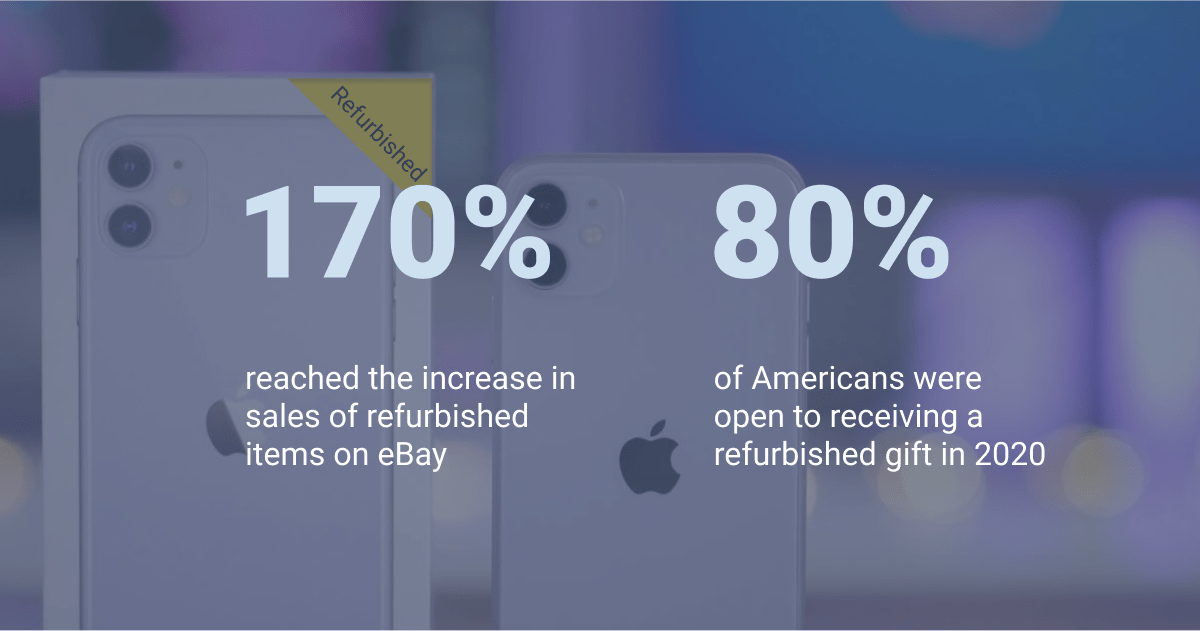 These trends let us believe that Cyber Week 2021 has all chances to become a new record-breaker. In such circumstances, it is essential to use software tools that will help you get more orders, process your stock fast and thoroughly, and avoid returns and chaos in your warehouses during these crazy days.
How to beat the competition
NSYS All-in-One is an ecosystem of software solutions for companies dealing with used mobile devices. It includes 5 solutions that cover the whole chain of processing used, refurbished, repaired, or remanufactured devices. Let's take a closer look at this chain.
If you buy back devices directly from the end-users, going online is a must for you to prepare for the high season. NSYS Buyback offers three options to buy back phones from individuals: through your website, white-labeled app, or in-store. Get more buyback and trade-in requests, calculate accurate buyback prices, diagnose devices in-store within seconds or let your customers do it remotely.
Once you've got your inventory restocked, it's time to check both cosmetic and functional condition of the devices. That's when NSYS Autograding comes to light: evaluate the outer condition of your devices with the help of Artificial Intelligence, share the photos of your stock in various chats and groups to sell faster. What about the functions? NSYS Diagnostics and NSYS Data Erasure are designed to test phones, wipe the data, print stickers and certified diagnostic reports - all of that within 2-3 minutes. Process up to 60 devices at once and forget about the returns of faulty devices!
Now that you made sure that no pig in a poke has sneaked into your warehouse, it's time to register all of your devices in the warehouse and keep track of them all the way from supply to sale. Otherwise, you can wind up with heaps of lost inventory and major financial issues. NSYS Inventory is an advanced and at the same time easy-to-use warehouse management system that will make your warehouse processes run like clockwork freeing you up from item losses, shortages, and discrepancies.
Interested to try NSYS solutions out? Leave your request for a free video call. Our representative will show you all features live.