NSYS

Diagnostics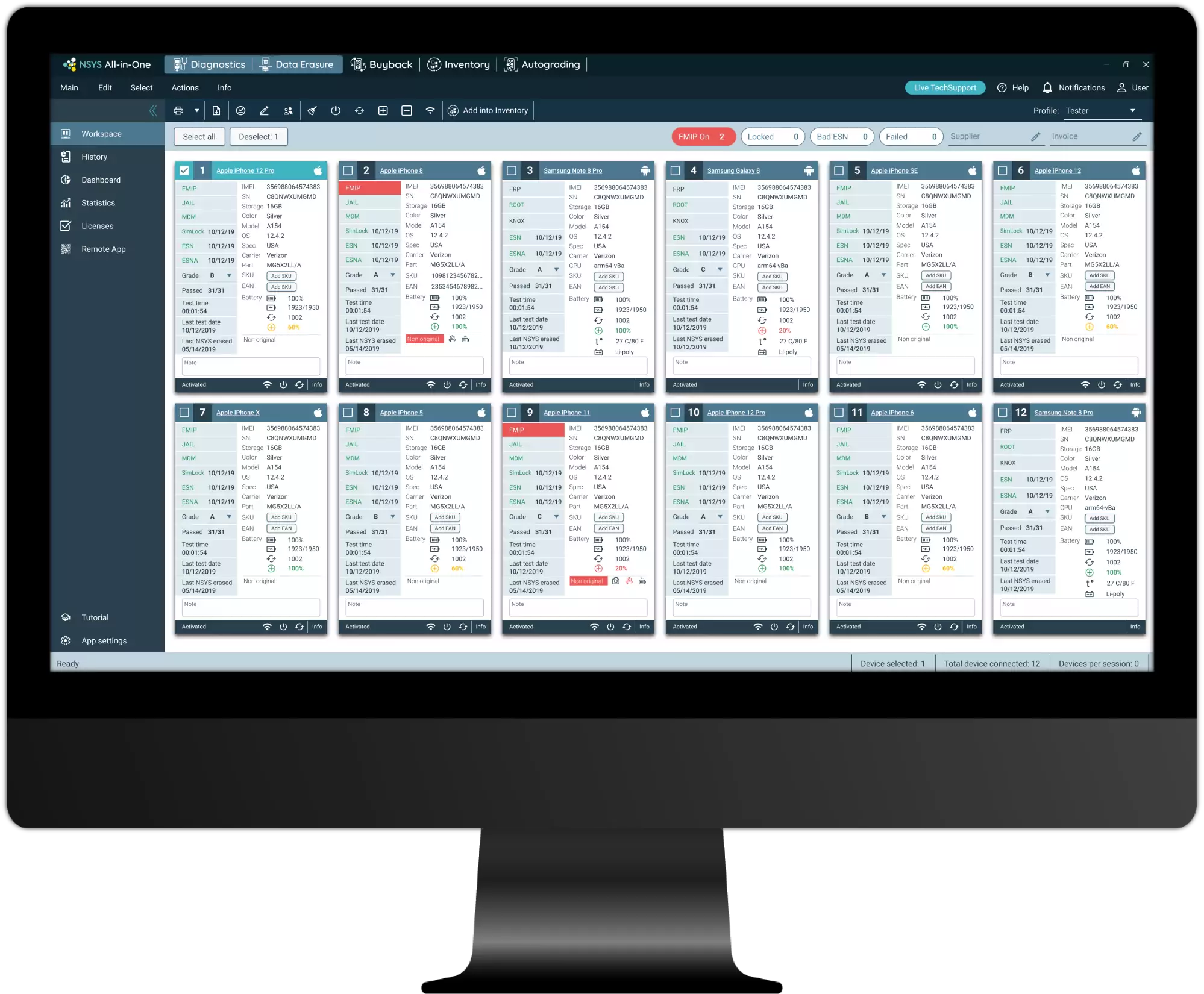 NSYS Diagnostics delivers fast, automated functional tests for iOS and Android devices. Run complete, certified diagnostics within 2-3 minutes to reduce human errors and significantly increase the productivity of your business.
User-friendly interface


Any iOS or Android device


Testing of multiple devices simultaneously


Big variety of functionality tests


Certified data erasure



Branded test certificates and label printing
Advantages
Diagnose each device within a minute
Get extensive information about each device
Work with up to 60 devices at once
Customize all the tests for your business needs
Manage your workflow with any Windows or Mac OS X computer
Test mobile devices using over 60 automatic and semi-automatic tests
Test all kinds of iOS and Android devices
Diagnose devices without cables and PC
Diagnostic services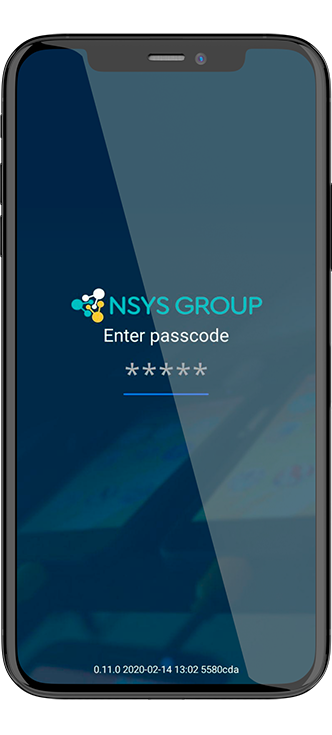 "IMEI Checks: ESN, ESNA, SimLock Check" shows whether the device was lost, stolen, or has any mobile carrier debts.

"Data Erasure/Restore" wipes all personal data and updates the device OS to the latest version for numerous smartphones in a couple of clicks.

"Cloud Database" immediately saves all data after the phone diagnostic and reporting in the cloud, allowing you to work from any PC / WiFi.

"Auto-activation" skips the tedious process of manual activation on iOS and Android devices.

"Label printing" allows you to create your own sticker design with detailed information about the devices.

"Non-original parts detection" checks the authenticity of the LCD display, battery, rear & front cameras, and motherboard on iOS devices.
IMEI checks powered by GSMA

NSYS Reviews
Cell Clinic, Canada
"
NSYS software is easy to implement and use. Also, the technical support is great, it's engineers are available 24h! It helped us to run quick diagnostics and keep track of our repairs.
"
Wireless Mall, Usa
"
Testing process is pretty quick and accurate. We can test more devices now and yes, I recommend NSYS!
"
Read more testimonials