Running a business with used smartphones differentiates from selling factory-new gadgets. Resellers are exempted from the MSRP, however, they have to check each iPhone to detect all possible hardware issues, as well as SIM lock or bad ESN. That process may cause errors and could lead to misspending if the tester does not use an effective iPhone diagnostic software.
Development of the used smartphone market
To understand the necessity of modern phone diagnostics, let's start from a brief analysis of the refurbished phone market. If a customer intended to buy a refurbished iPhone or Samsung or any other phone, a few years ago, the most obvious option was to search on eBay. Unfortunately, it was almost impossible to get an iPhone diagnostic report. That is why such a purchase would be a sort of gambling, as there is a high chance to get a malfunctioning phone.
Today even mobile carriers and major marketplaces offer renewed smartphones at a bargain price. For instance, Amazon has launched a service called Amazon Renewed. It is a standard, which prevents fraud and misperception over used gadgets. All resellers have to diagnose the offered devices. If a smartphone is offered under the Amazon Renewed brand, Amazon guarantees its condition. This type of a service became pretty popular, so now this online marketplace is one of the best when it comes to online sales and buying phones.
The reason for growth in refurbished iPhone demand is durable and powerful hardware installed in modern gadgets. If all components work and battery capacity is about 80%, smartphones have virtually no difference from the factory-new devices. Except the price. A refurbished iPhone is usually 20%+ cheaper compared to the new one. It's a deal to a buyer. But what about sellers? They have to diagnose each iPhone. Without an effective iPhone hardware diagnostic tool, it is a time-consuming and expensive process.
What is a modern iPhone diagnostic?
Seller has to check an iPhone to spot all possible issues. The most obvious way is to perform the process manually, but it is often not necessary. If a seller disassembles an immaculate device, it turns into a waste of time and money. The much more effective way to diagnose an iPhone within 1 minute is to check a gadget with NSYS Diagnostics, a professional diagnostic software. NSYS Diagnostics is a multipurpose solution to check hardware and the IMEI / ESN as well.
The first part is a general test. The technician checks the IMEI, bad ESN, possible SIM lock as well as battery health. In December 2019, developers added a new feature. The tester may check the device for presence of non-original components in an iPhone. It is a unique feature in diagnostic tools, which prevents an unintended deception, when the reseller does not know that — for example — a new camera module is a cheap counterfeit part.
The second part of the iPhone diagnostic is a hardware test. The NSYS Diagnostics software includes 14 patented automated tests. For obvious reasons, some tests, such as touchscreen or the buttons functionality tests, should be performed manually.
Even inexperienced testers can accomplish iPhone hardware tests within 1 minute. Specialists mostly press buttons, tap and swipe. It is an easy job even for a child. However, the key benefits of the software become clear only after completion of the test. The tester, as well as the manager or anyone who has access to the system, gets an iPhone diagnostic result including the list of all detected issues from an online database.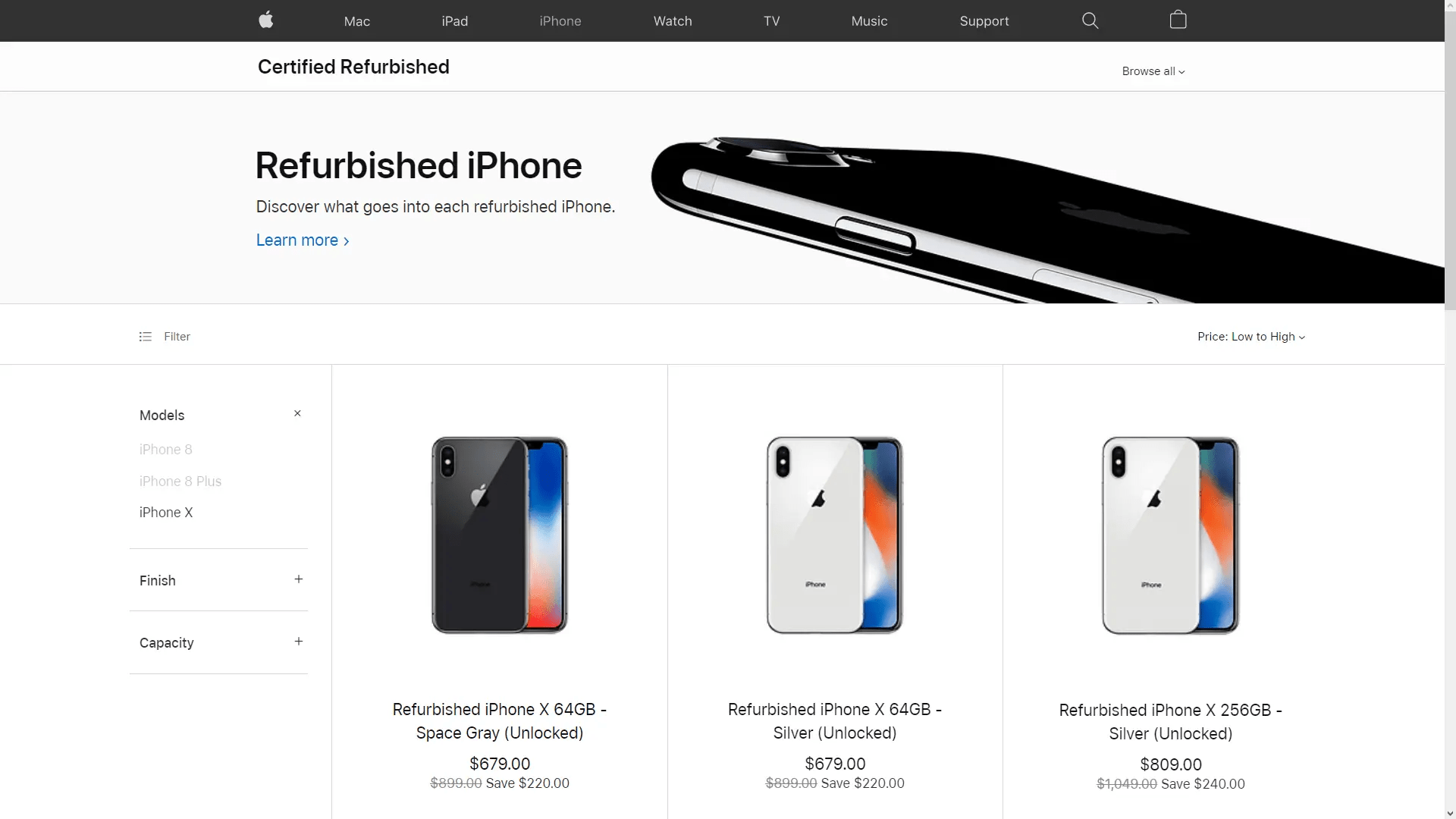 Automatic iOS / Android activation
Unique feature of NSYS Diagnostics is an automatic iOS and Android activation. Automatic activation drastically reduces the time needed to diagnose iPhone and Android devices. How does it work? After an iPhone is plugged to a computer, the software performs all actions and launches the NSYS Diagnostics test.
Automatic Android activation is pure magic, i.e. it is a useful feature considering different Android menus in various custom firmwares. The testers only use smartphones with the NSYS Booster app installed. They activate an Android gadget and launch the diagnostic software through NFC or after scanning the QR code. In that case, a computer with the diagnostic tool becomes unnecessary. Test results are automatically uploaded to the cloud. It means the results are available anytime to all authorized users.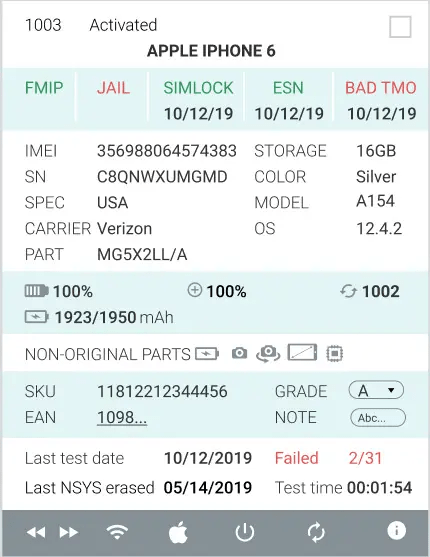 Advanced battery test
Crucial part of the iPhone hardware diagnostics is a battery health test, because the quality of a battery tends to get worse during the gadget lifespan. NSYS Diagnostics provides two types of information about a battery after a diagnostic test. Basic data includes actual capacity and quantity of complete charge cycles. The information about genuine or non-original batteries is available as well. The second type of information includes the result of a battery stress test. Importance of the advanced battery test becomes clear when diagnosing an old iPhone. If the tester knows how the battery performs under heavy load, he or she gets confirmation about the actual battery health. If a battery discharges at 10% or less after a 5-minute stress test, its capacity is satisfactory, according to our statistics.
Implementing the iPhone diagnostic software to improve the business process
In conclusion, let's speak about the profit that iPhone diagnostics provide. When someone implements an automated solution, he or she expects to reduce business expenses and/or increase profits. Business owners achieve both goals immediately after implementing NSYS Diagnostics into the company's business process.
First of all, NSYS Diagnostics is a time-saving solution, which means that fewer employees can check more iPhones. Much more smartphones, in comparison to manual testing. The testing accuracy also belongs to the list of benefits. With NSYS Diagnostics testers never get a misrepresentation about the gadgets' condition. Don't forget about the benefits provided by a cloud-based system. For example, managers can estimate the most profitable distribution channels and employees' performance after analyzing a wide range of statistics, which is available in the account.
Summing up, the iPhone diagnostics software improves the effectiveness of business processes and increases profits.