Buyback and trade-in of mobile phones started to widen their popularity and trust in the used devices industry. Cell phone buyback websites like Gazelle, Usell, Mazuma Mobile, and others are in great demand.
The key is that they provide a fast and convenient way for their customers to sell devices at the best price depending on the current condition of the cell phone or tablet.
To keep your business ahead of your competitors in 2021, we have launched a new custom and stand-alone buyback website script. Our solution includes not only a website design but also a backend administration panel for further work with any used device.
Essential steps on any buyback website:
The first step is a phone brand selection (Apple's iPhone, Samsung, and others)
Then goes the selection of the device model (our system will automatically check whether the model is acceptable for your buyback program or not)
Further, goes additional information regarding the main characteristics of the phone (mobile carrier, condition, storage)
After that, a customer gets recommended price which was calculated automatically
The final step is a request confirmation and shipping options
How can you create a buyback website?
There are several options to start buying phones from individuals online. For instance, you can write a script according to the specified parameters independently. It will estimate the cost of the phone, and then adjust the price after you receive a purchased device.
In this situation, you would have to spend a lot of time and money on the development and maintenance of such a system. This approach would be suitable only if you already have such expensive specialists in your team.
On the other hand, there is a better solution. We have already built such a software solution for you. We can quickly provide you with a straightforward NSYS Buyback Online integration for your website. The solution includes regular updates, a user-friendly interface, and an administration panel with all the necessary information on completed buyback requests.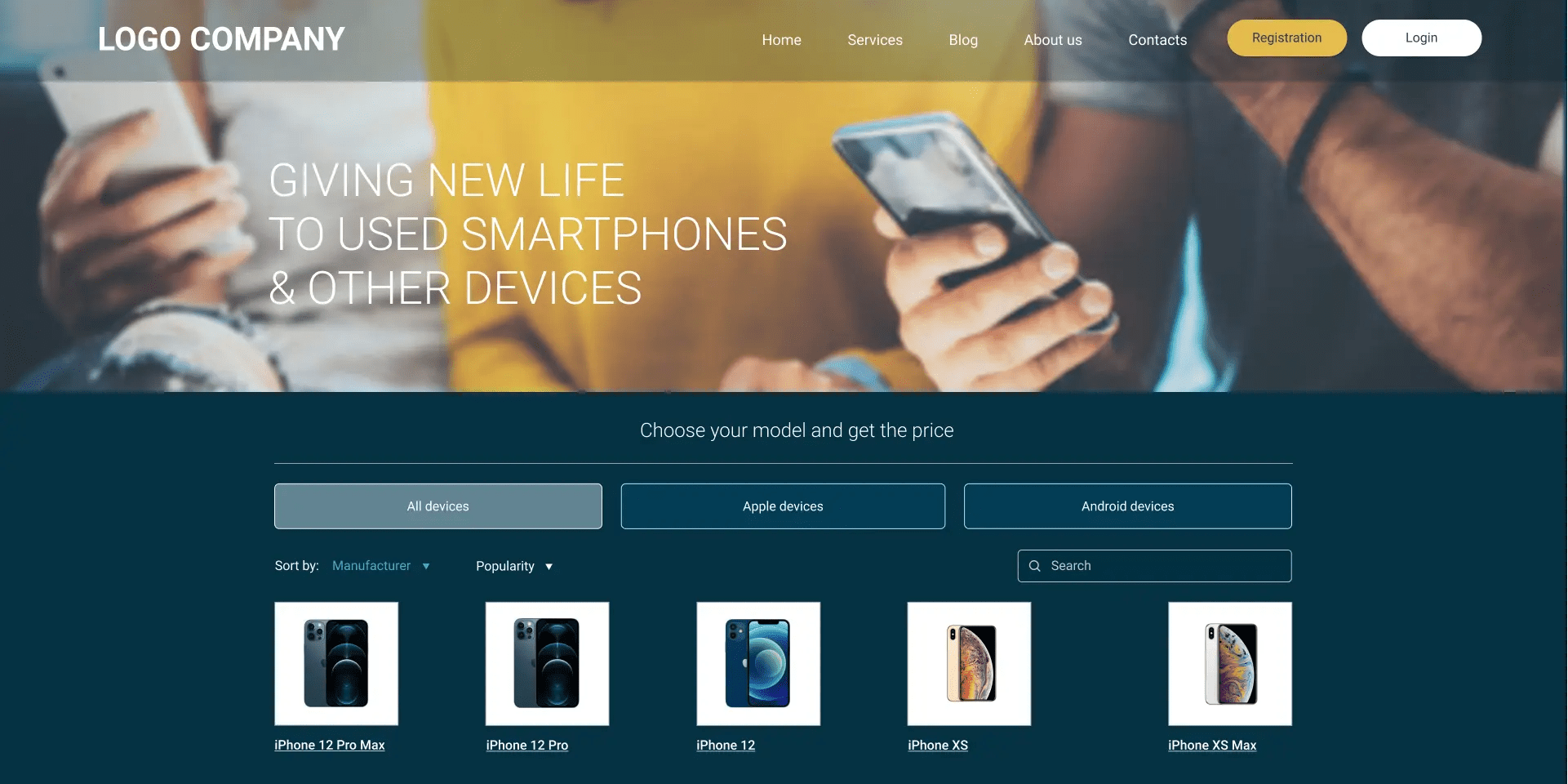 Benefits and features of NSYS Buyback Online solution:
Fully customizable design. Choose any design matching your own buyback website.
Customizable control panel with many options and features. Manage and edit every important detail for your business.
The possibility to add and edit numerous models and brands of devices you buy. You are the one who decides what to buy and what price to set.
Configurable number of questions, adding extra items. This feature helps you determine as accurate a price as possible. For example, you can ask if the phone comes with a charger or headphones.
24/7 multi-language support. You can rely on our technical team anytime.
We guarantee your customer's and your own data security.
NSYS Group provides software solutions for the used mobile devices industry: diagnostics, price evaluation, inventory management etc. Hundreds of companies in over 60 countries worldwide are already using our products. So join them and boost your business!