Lately, we've updated our software certification for Data Erasure and it's been tested against the ADISA Product Claims Test Method (PCT) and validated in accordance with the Approval Report issued to each claimant. ADISA is an industry accreditation scheme for companies that provide IT Asset Disposal services.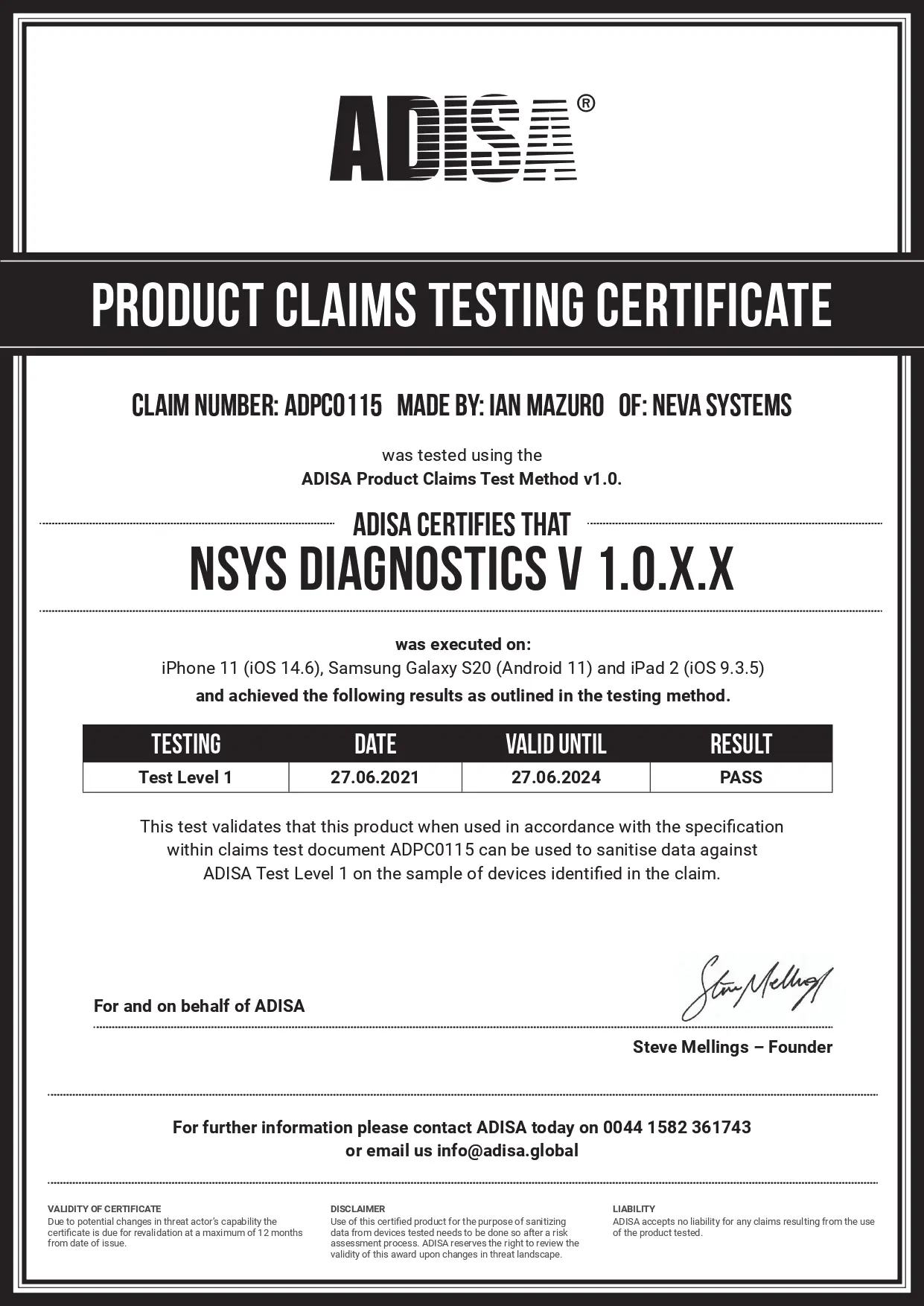 This certification will be valid for three years from the date of receival and it is a necessity for companies that work in IT asset recovery, leasing, logistics, repair centers, and the IT Asset Disposal Standard.
When it comes to certifications like these it is very hard to prove that your product complies with the requirements, but it's even tougher to keep your certification updated as every year it gets more and more perplexing.
You can contact us in order to learn more about proper data sanitation and how NSYS Data Erasure can fulfill your needs.