Trade-in programs are a win-win option for both buyers and sellers. In recent years, the number of people that trade-in their devices has been increasing. Profitable offers are attractive after all. We have analyzed the smartphone trade-in market and gathered the main trends in 2022.
1. Onward and upward
In June 2022, IDC conducted a smartphone consumer survey of 2,118 Americans. The main goal was to identify the current exchange trends in the US consumer smartphone market. US$767 million, is the only amount that Americans received for their old devices submitted to the trade-in programs in the second quarter of 2022. This is 34% higher the amount in 2021.
According to Anthony Scarsella, research director for IDC's Mobile Phone, trade-in programs are a key driver of purchasing power in the US. About a half of Americans sell their old smartphone before buying a new one. "Overall, 31% utilize trade-in programs, while 25% still store their old device as a backup".
Along with the general market expansion in the second quarter of 2022, there is a fall in the average device trade in value. It decreased in Q1 2022 to $123, compared to $136 in Q4 2021.
2. 5G rules the show
The recent Assurant study reported a continuous growing uptake of 5G smartphones, emphasizing the important role of trade-in programs in building a sustainable circular economy. By the end of 2022, estimations show that 725 million 5G smartphones shall be sold worldwide. This is a huge hike compared to the 525 million units sold last year.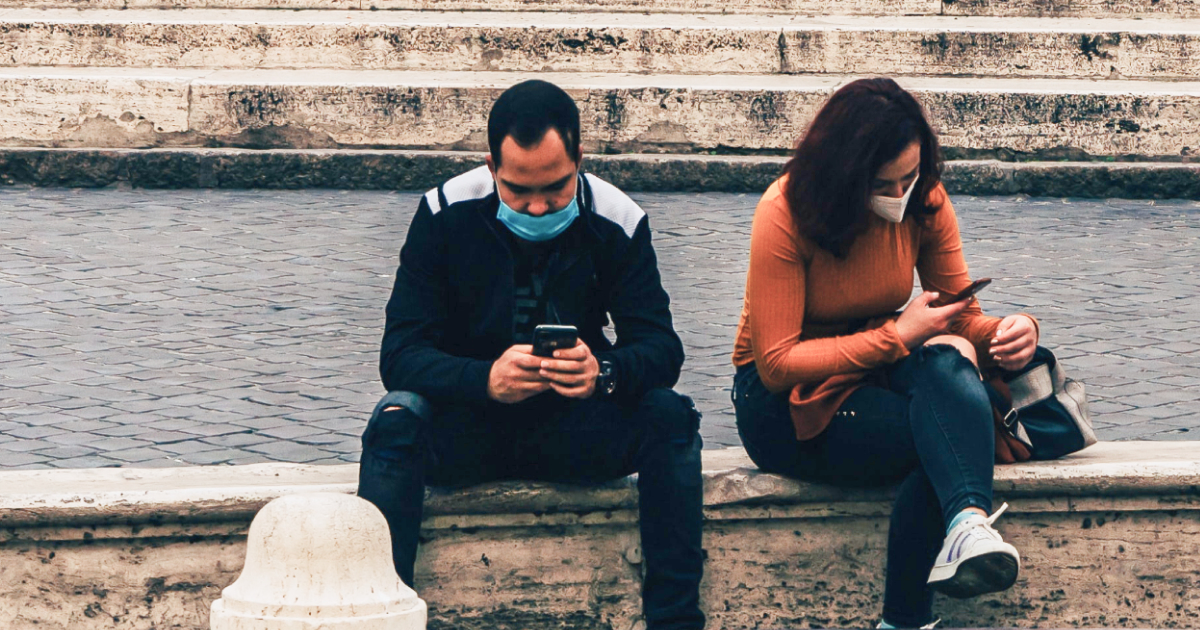 3. The pandemic palm of wholesalers.
The wholesale secondary smartphone market outperformed the market of new phones during COVID times. The pandemic crisis had forced a lot of manufacturers and suppliers to stop or limit their work. Despite these restrictions, the situation recovered in a short period of time.
Will Stofega, program director at IDC, noticed that the used phone industry has not been significantly affected by the pandemic, unlike the new device market. IDC forecasts that used phone shipments will rise to 351.6 million units by 2024.
4. Phone shipments uncertainty
The post pandemic smartphone shortage bounded the amount of shipments and the growth that could be achieved during 2021-2022, according to Canalys. The dynamic was positive despite the situation in Q4 2021 but worsened again with the beginning of 2022. At the moment, we see that global shipments of new smartphones are increasing again promising good news for the used phone industry as trade-ins are an integral part of the new devices' turnover. The markets for new and used smartphones are interconnected and cannot be considered separately from each other.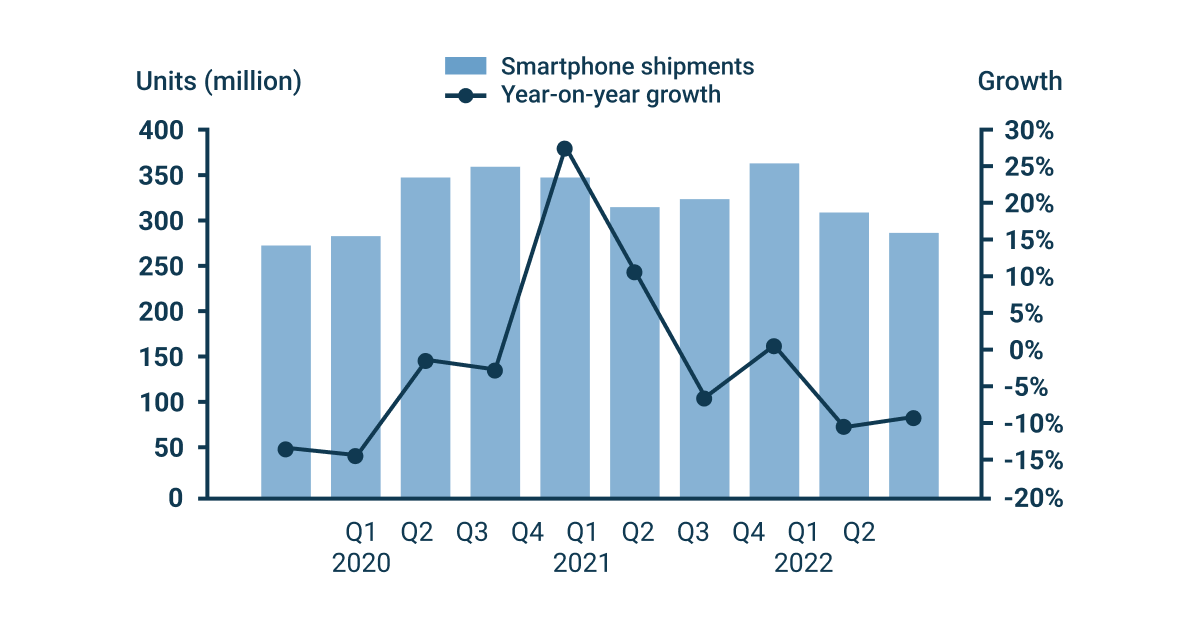 5. Apple breaks the competition
Speaking about the ratio of brands in the new smartphone market, the graph below shows the undisputed leadership of Apple among others. In terms of trade-in programs, the situation is exactly the same. According to statistics, people are more likely to sell or exchange their iPhones than other devices. Thus, whether you are engaged in buyback or trade-in activities, take into account consumer sentiment in order to always be in demand on the market.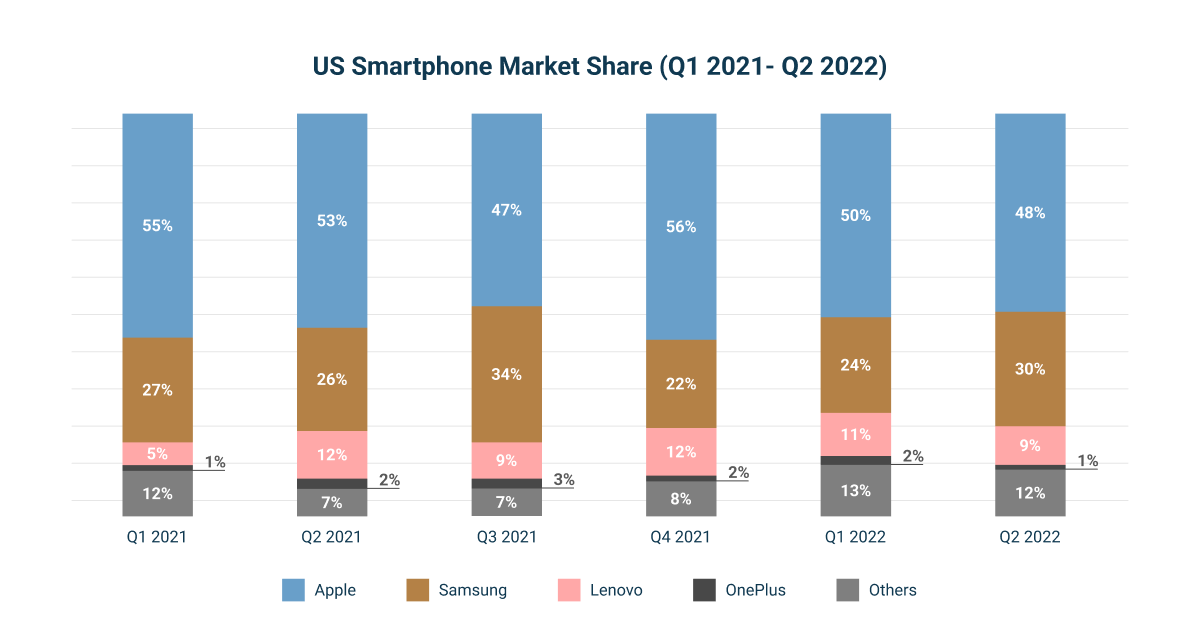 NSYS Buyback
NSYS Group offers you multi-channel device trade-in with NSYS Buyback. 3 products are designed specifically for companies working with smartphones buyback and trade-in.
NSYS Buyback online helps you to get requests through your own website.
NSYS Buyback in-store allows to improve your in-store trade-in business
NSYS Buyback app is your own, branded, ready to use app
Do away with Excel spreadsheets. With NSYS Buyback, managers no longer need to waste time with multiple apps. All processed device data is stored for you in the cloud.
Easy management of chain stores or warehouses. Define and manage the rights and roles of every team member. Ensure each user has appropriate access to the software
Tailor‑made to suit your business needs. NSYS Buyback system supports customizable operational workflow. Evaluate devices the way you need.
Automate your mobile business with NSYS!