Have you ever sold an iPhone with a poor battery to your loyal customer? Or purchased a batch of iPhones with cameras that turned out to be top-notch replicas of the original ones? With NSYS Tools it will never happen again. With our first update of the year we released a unique feature that doesn't have any analogues in the industry: detection of non-original parts in Apple devices.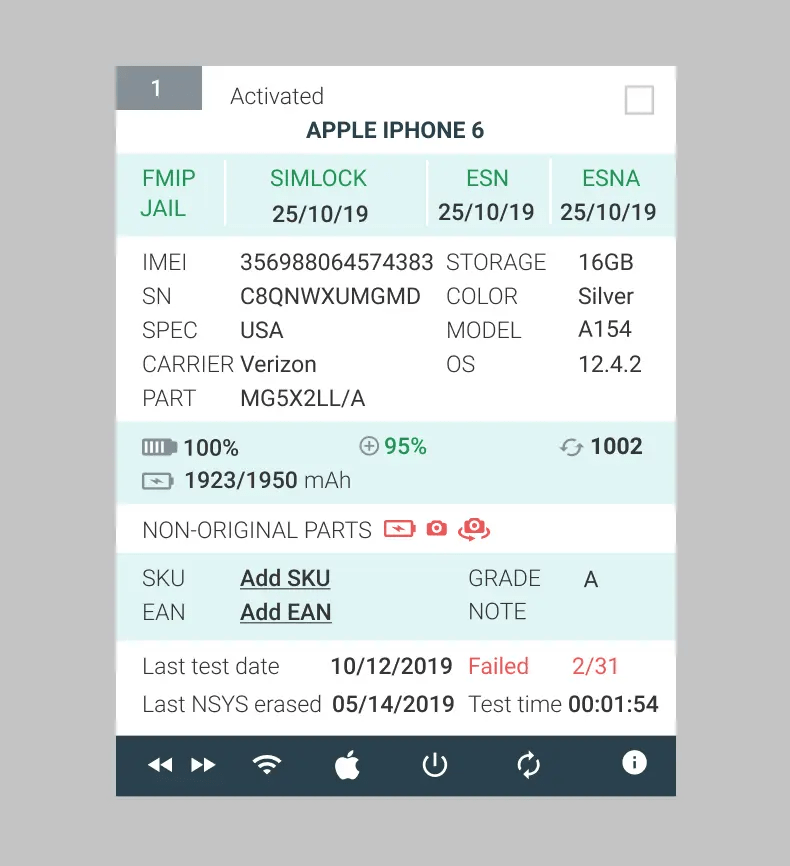 No need to unscrew all the devices manually or perform a full diagnostic. Simply connect an iPhone/iPad to your computer and you will see right away if the battery inside is not original and doesn't really belong here. This information is also saved into a report generated for each device in particular. Our reports can be used for reference upon RMA disputes with your supplier.
Are you willing to get rid of the iPhones with non-original parts and increase the quality of your stock in 2020? Please leave your request to see NSYS Tools in action here. The year has just begun and more features designed for your business are coming soon.