One week ago, on May 11th, France announced the gradual lifting of restrictions. Now residents can go to the shops, gather in groups outside of up to 10 people, and travel up to 100 km away from the house.
Moreover, Orange, one of the major mobile operators, has already opened 176 of its stores in the country. According to the company's representative, they plan to re-open all remaining stores by the end of May 2020.
Easing of restrictions also had a positive effect on the pre-owned mobile devices market. According to NSYS Group internal statistics, over the week of 11th-17th May, the number of processed devices had increased by 30%.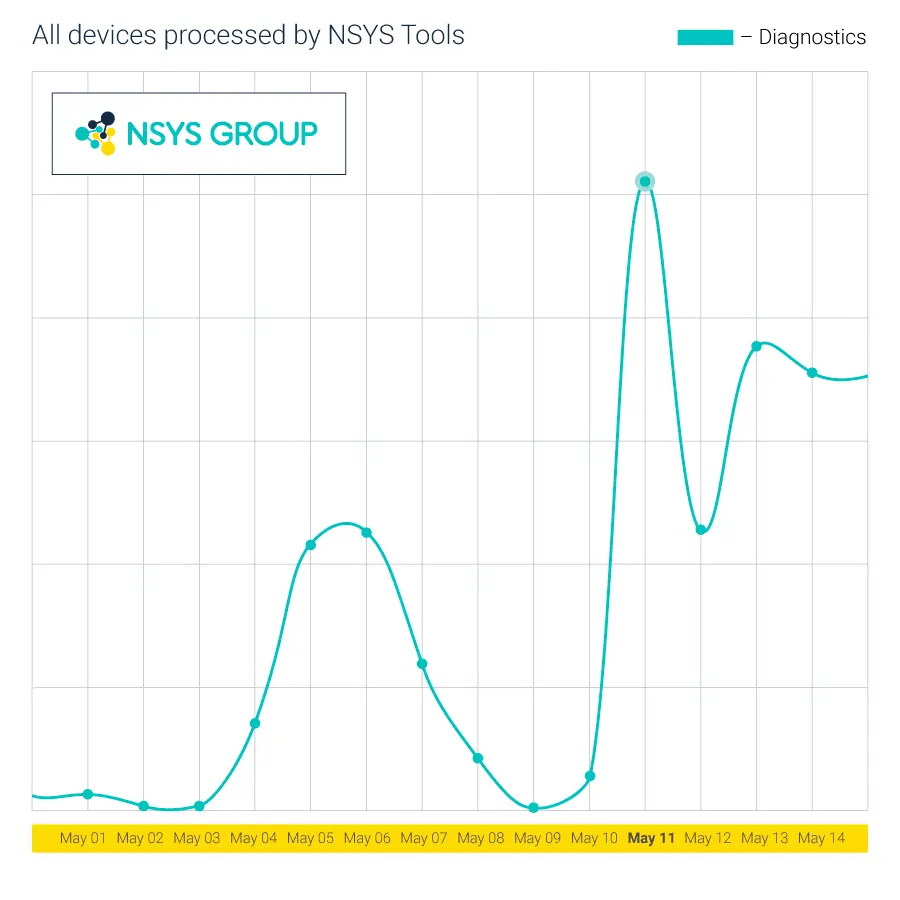 According to our clients, as soon as some measures were lifted, many people can go to work in the office. On the first day of the lockdown ease, 11th of May, our clients had 19 percent more requests than on any other day within the last 8 weeks.
Based on what we see in France, it's clear that even after a partial easing of restrictions, the market of used devices recovers quickly. Our diagnostic services for used and refurbished mobile phones and tablets once again help businesses to increase their profit!