Throughout all the national markets, wholesalers involved in buying and selling used phones are trying to diversify their activities to manage risk and improve their business. Over the last couple of years, the industry has been unstable for a long time. Having lost customers or business partners, many companies leave the market. In order to continue operating, organisations need to adapt to changes, look for new buying or sales channels and think ahead to the steps you are going to take next.
Diversification is one of the options to keep your company operating and increasing its profits.
Diversification for wholesalers
Wholesale trade is a mode of exchange in which products are purchased and processed in large quantities and sold not to end customers but to resellers or companies. Today some wholesalers prefer to reach out to major retailers and enter into partnerships. Without any middlemen to deal with, wholesales can get affordable, high quality products at the lowest price that are in demand, further helping them boost profit margins.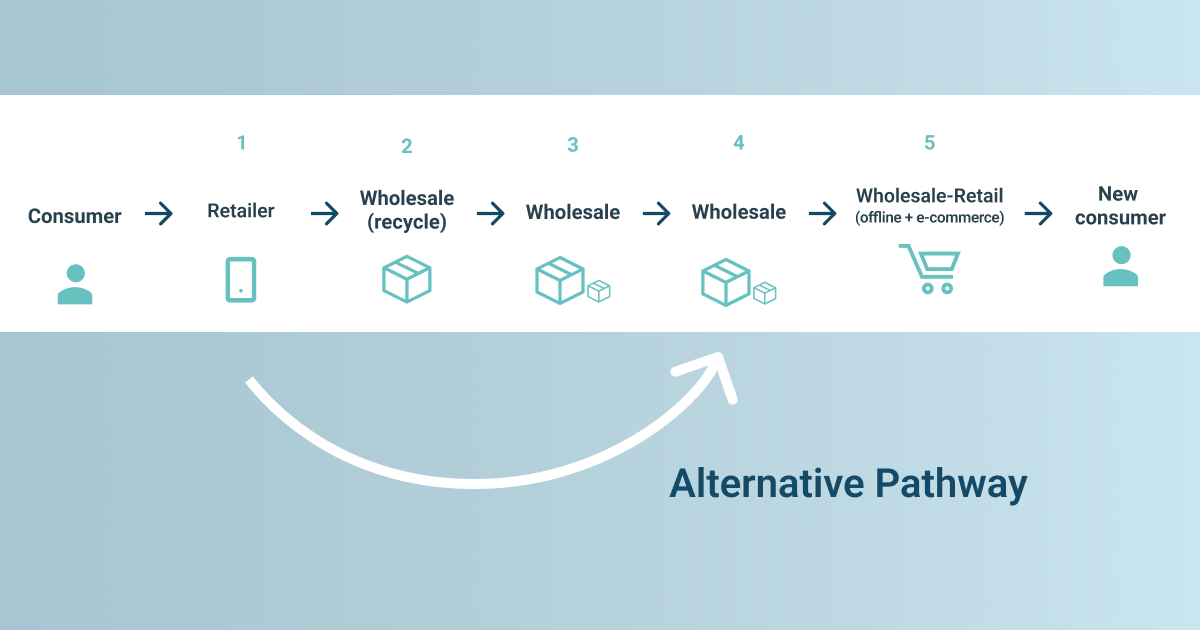 Finding a new sales channel implies new opportunities. When a wholesale business is looking to expand its network of suppliers, this is how it normally happens: the wholesaler contacts a number of retail stores with a high rate of daily customer traffic and forms partnerships with them that leads to opening up another channel for purchasing second-hand devices.The store employees are given the necessary training in the quality assessment of second-hand mobile devices and instructed to promote the trade-in option to the store visitors. The stores begin buying back devices that meet the established quality criteria. Finally, when a large quantity of such items has been accumulated, the wholesaler picks them up and adds to the rest of the stock. This kind of business expansion has a number of advantages, such as the following:
The reduction of dependence on the existing supply chains. Imagine losing your trusted partner for some reason - how would that affect your business? Purchasing devices from a retailer can be used as an additional channel for obtaining goods;
Standardization of your buyback process. When you work with several wholesaler partners, they provide you with the goods that have been checked by their system. Inspection standards vary greatly: some emphasize checking the cosmetic condition and neglect the functionality almost entirely while others focus more on checking different technical aspects and fail to grade their devices accurately as far as the visual appearance is concerned. Purchasing pre-owned devices through retail nodes allows you to create a united inspection process that can be trusted;
Quality control that can be managed more effectively. When buying used devices through a retailer, you are more in control of the quality of the resulting stock. It's easy to adjust the standard procedure if you notice if something can be improved about it.
Increased profits. There's simply no better way to achieve the highest possible margin than by buying something directly from the end consumer and reselling it. The option of acquiring used devices through retailers means an additional channel for obtaining goods and an increase in the volume of products that can be resold further at a much higher price than when you purchase goods from other wholesalers.
All those advantages listed above are readily available to you even if you don't have any partnership with brick-and-mortar retail stores, because your wholesale business can get access to the end consumer by setting up a comprehensive trade-in system entirely online. Apart from the auxiliary interface for accepting used devices on-site, NSYS Buyback offers two additional solutions that give you the tools to reach out to a nearly infinite pool of individual device owners out there.
Here's what you can try.
A widget for your website. All you need to do to get started with it is a dedicated webpage that will list the devices you're interested in buying back from the visitors to your website. The interested device owners can pick their phone model, walk through the evaluation process predefined by you and get an estimated price.
An own, branded mobile application. This powerful tool has been extremely popular among many industry leaders, because it's easy to configure and deploy. The ultimate solution that can be used to do remote functional testing and collect all sorts of crucial details about the device and its holder.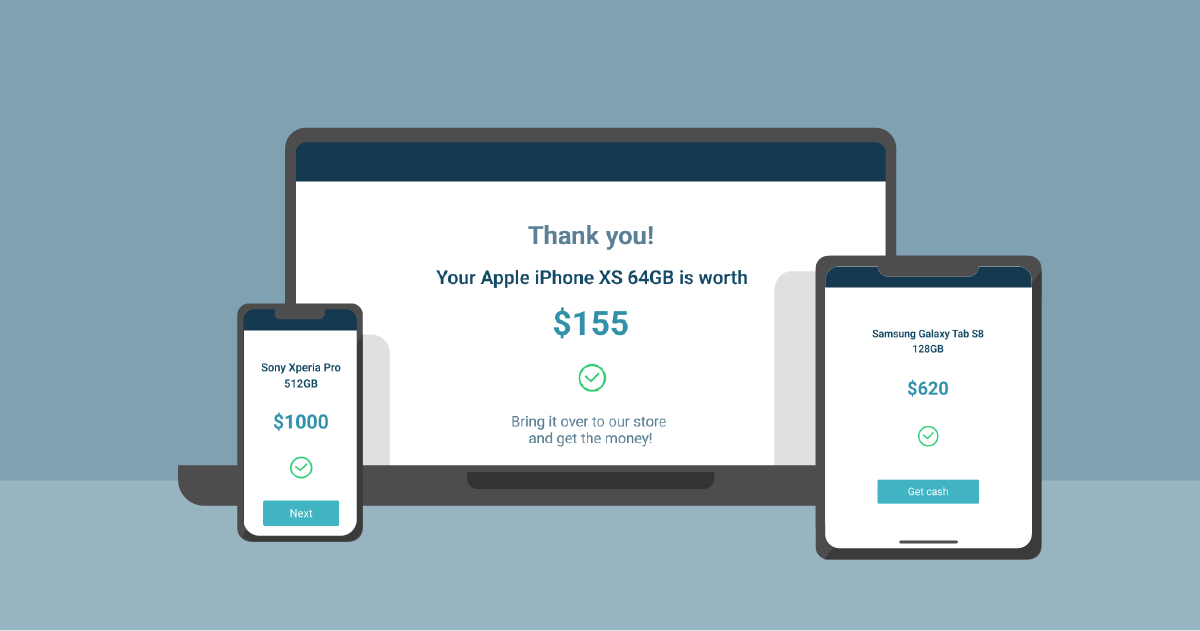 Whichever tool you choose to opt for, it can also be viewed as a lead generator of sorts, because it gives you the ability to attract new potential customers through your website or install your app. In both cases, they receive the price that you're ready to give for their gizmo, calculated and displayed dynamically, and also the exact instruction on how to proceed to actually get the money. Depending on whether you'll have them deliver the device on their own or dispatch a courier to their location, the customer will know exactly what is required of them as the next step.
NSYS Buyback is a powerful software with tons of features and a fully customizable device evaluation process. You can edit and configure every little detail you want.
Sounds interesting? Arrange a demo and our team will contact you to show all advantages of NSYS Buyback.