The start of 2020 was pessimistic for the refurbished and used mobile phones and tablets industry. The coronavirus pandemic has resulted in a significant drop in productivity in the mobile phone market, as factories put their production on hold and wholesalers delay deliveries.
In February and March, the presentations of new smartphone models were postponed. The main technology exhibition of the year, MWC 20 in Barcelona, was cancelled. At this exhibition the biggest companies in the mobile industry were supposed to present their latest products and prototypes.
The problems are encountered not only by Chinese manufacturers but also by those who manufacture and supply their devices outside of China. For example, companies like Samsung and LG are closing their factories in quarantine and reducing their production.
The manufacturers (Huawei, Xiaomi, Vivo, Realme, ZTE, Lenovo and Asus) have sent letters to their partners and fans explaining the delays in delivery and new models releases due to the coronavirus.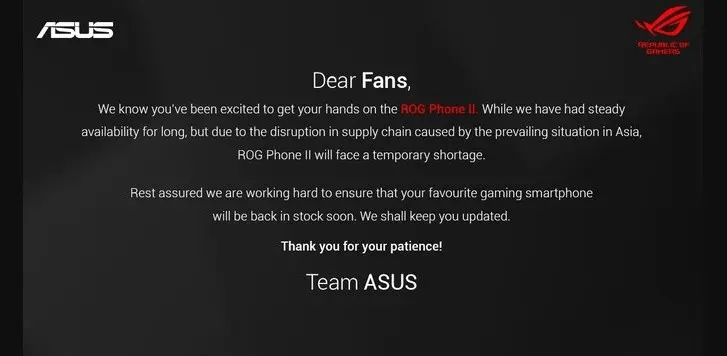 According to our experts, the main reasons why the situation on the world market of refurbished and pre-owned phones is getting worse are:
Delays in monthly deliveries of phones and accessories
Logistical barriers increase the cost of refurbished and used phones. Currently Chinese supply chains are broken. Wholesalers experience problems with the delivery not only of the phones themselves. Production of components such as touch screens, safety glasses and memory chips has also been affected.
Apple, whose production is located in China at the Foxconn factory, has changed the delivery time for some of their products. In this regard, experts predict an increase in prices for smartphones and their components by 10-15% on average, as well as a possible shortage of their devices in stores.
Customs clearance issues
Customs procedures have become even more complicated due to the coronavirus. To minimize the spread of the virus, Hong Kong customs have implemented even more strict export controls. Most mobile phone wholesalers in China are also reporting that a number of customs exemptions and inspections has increased due to the rapid spread of the virus.
Lack of personnel for goods logistics
One of the main factors is also the lack of personnel to transport goods. Due to the shortage of labor, we can predict a possible increase in the cost of assembly at Asian factories. For example, in Hong Kong, almost 20% of mobile phone providers have stopped their activity because of the coronavirus. Even if employees get to work earlier than expected, recovering all supply chains will take time.
Despite the complicated situation on the mobile phone market, companies selling used and refurbished phones and tablets can increase profits. Prices for existing models of mobile devices continue to rise. This is due with the postponements of new releases and presentations of prototypes of new models. Due to quarantine, customers spend more time browsing the Internet using phones and tablets, which increases sales in the online retail industry.
In this situation our customers continue to work remotely, thanks to NSYS Tools. Not only didn't our customers from Italy and Spain stop working, but they literally maintain their pre-crisis volumes.
NSYS Tools is a completely cloud-based phone diagnostic system and it is not tied to a specific computer in any way. It can be installed on any Windows or MacOS based computer within 5 minutes. Moreover, with NSYS Tools software the company can diagnose phones and tablets using more than 50 automated and semi-automated tests without a computer or any other hardware. Needless to say, a complete check of your stock will drastically increase its value. And if you require any assistance, then our customer service team is ready to assist you 24/7 as always.
Arrange a free demonstration and keep working and providing the best quality on the market, while your competitors lose customers and money.