On 26 - 28 of June 2019, NSYS GROUP took part in MWC19 Shanghai. Covering seven halls, MWC19 Shanghai hosted around 500 exhibitors and more than 75,000 unique visitors from over 100 countries and territories.
For us, this industry event was an opportunity to demonstrate our software and to attract potential clients from a difficult Chinese market, and also meet with existing clients.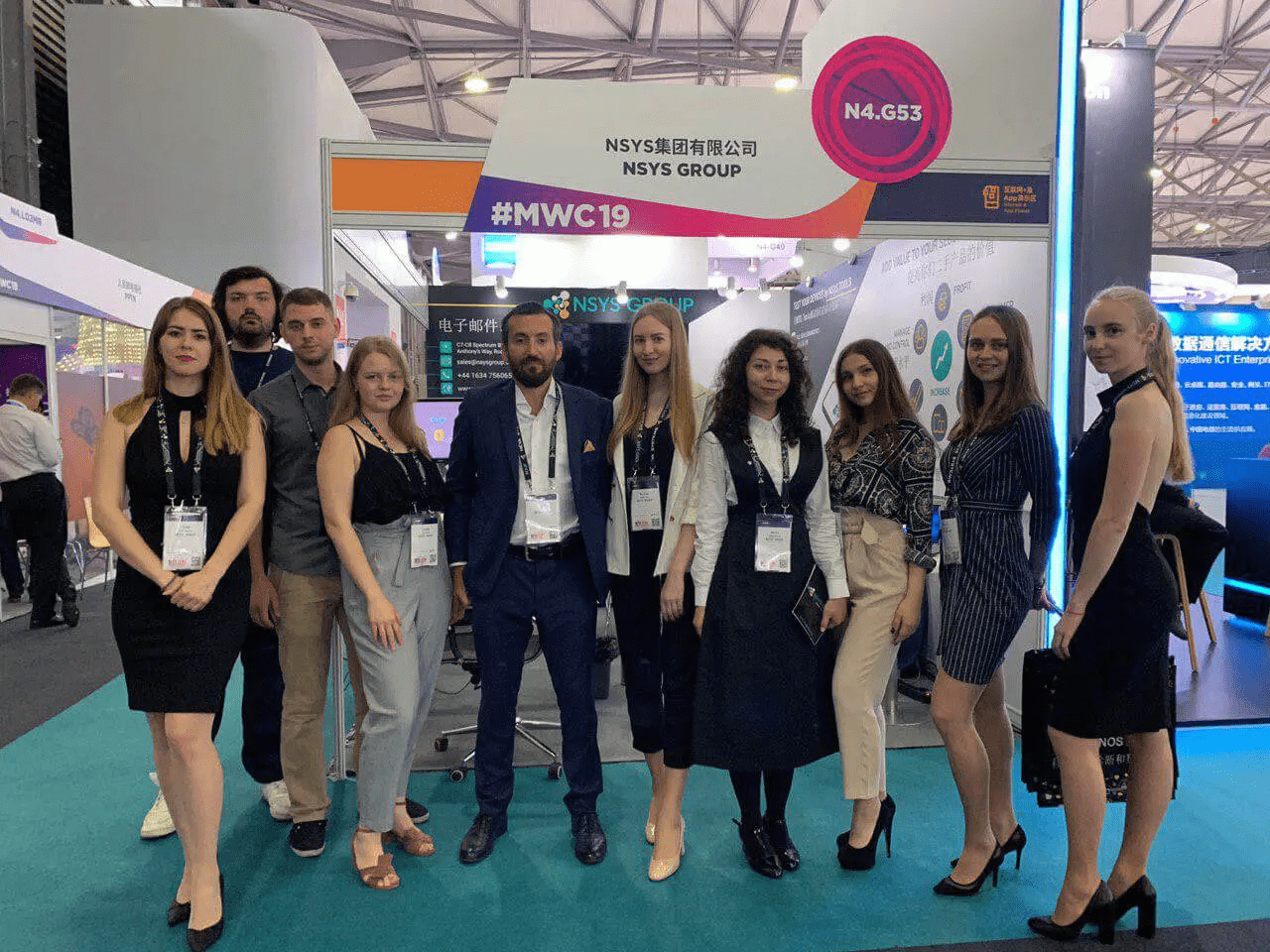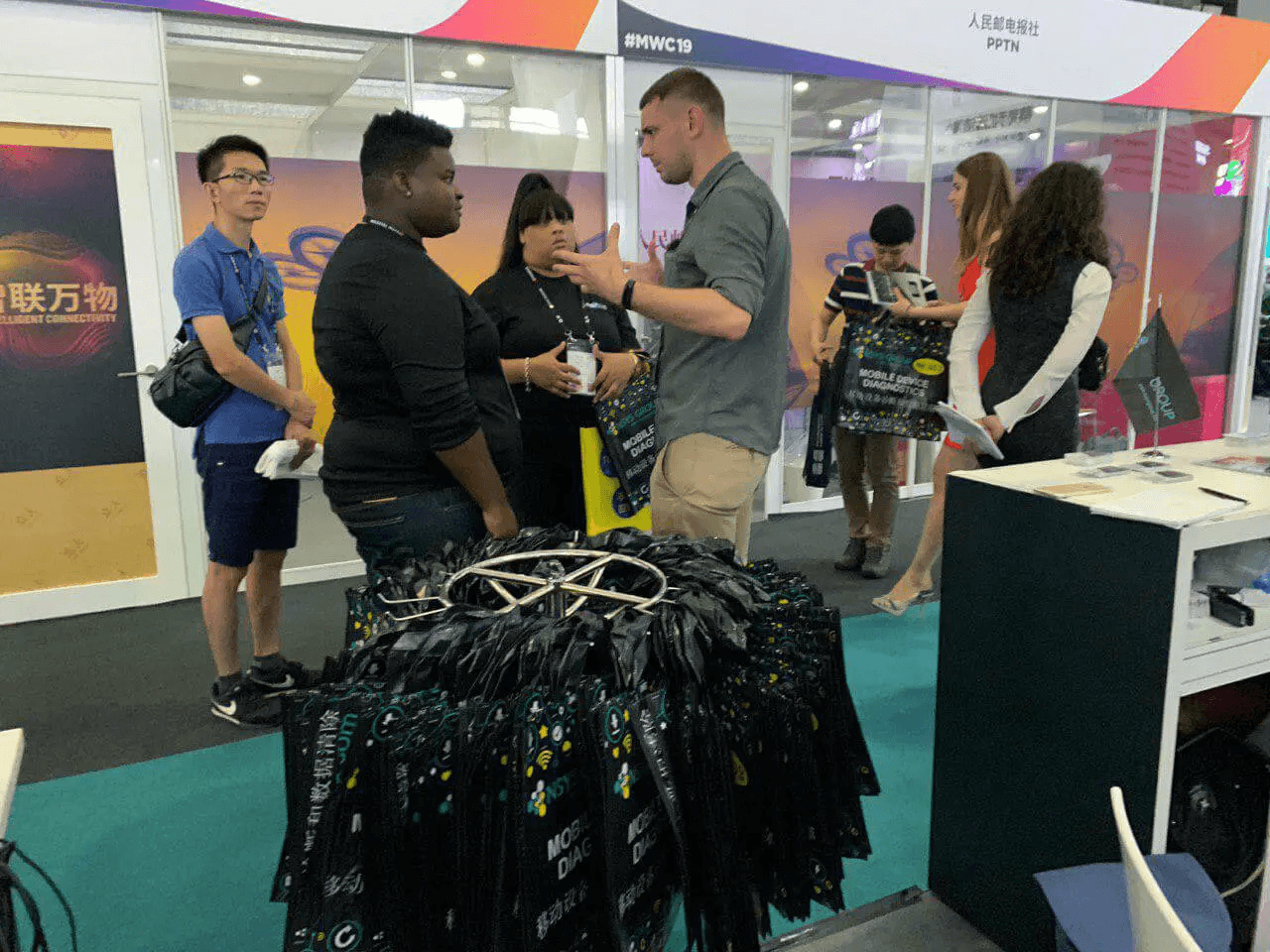 As usual, the NSYS booth attracted many visitors with a live broadcast of the diagnostic process. Within three days, our testers diagnosed various Android smartphones and iPhones. Results were showing how many devices were tested during the hour and during the day. In total, we have tested more than 900 devices by the end of the exhibition.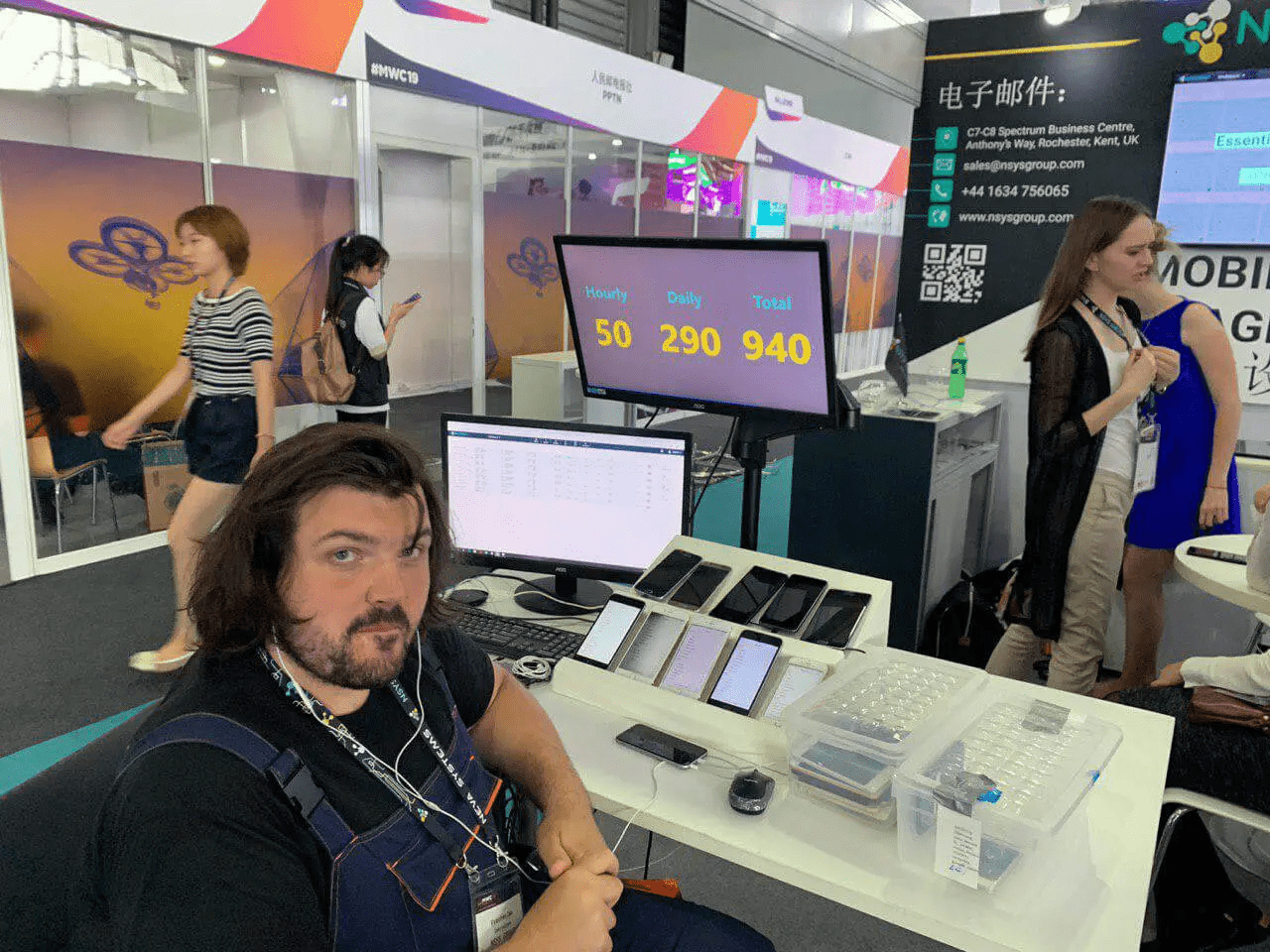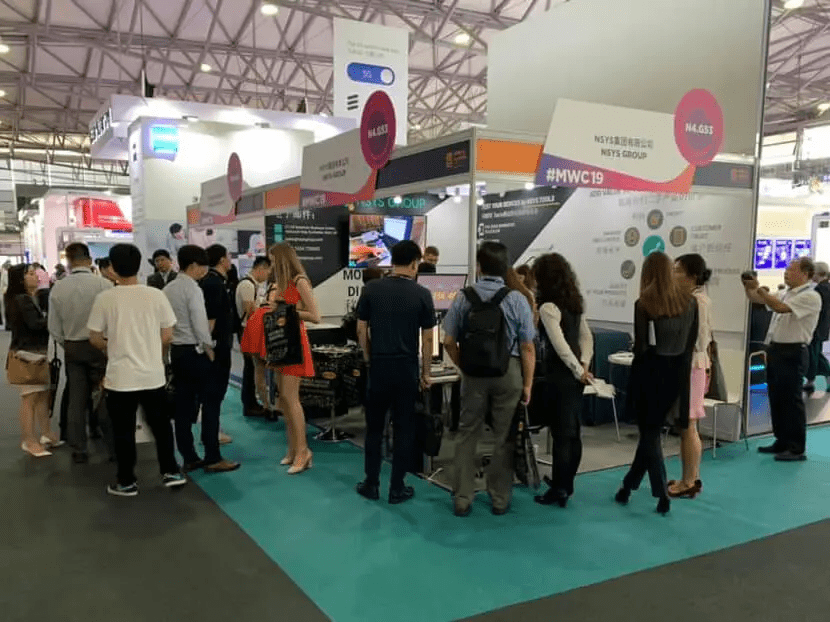 The NSYS GROUP team would like to thank all the guests who visited the NSYS booth. Hope to see you again next year!