As per November 9, we have upgraded 3 of our products: NSYS Buyback, NSYS Autograding and NSYS Inventory. What's new?
NSYS Buyback
To make it easier to create an order, we implemented an interface of searching the devices connected via a cable. At the very beginning of the order creation, an additional window opens that visualizes the search for the connected devices.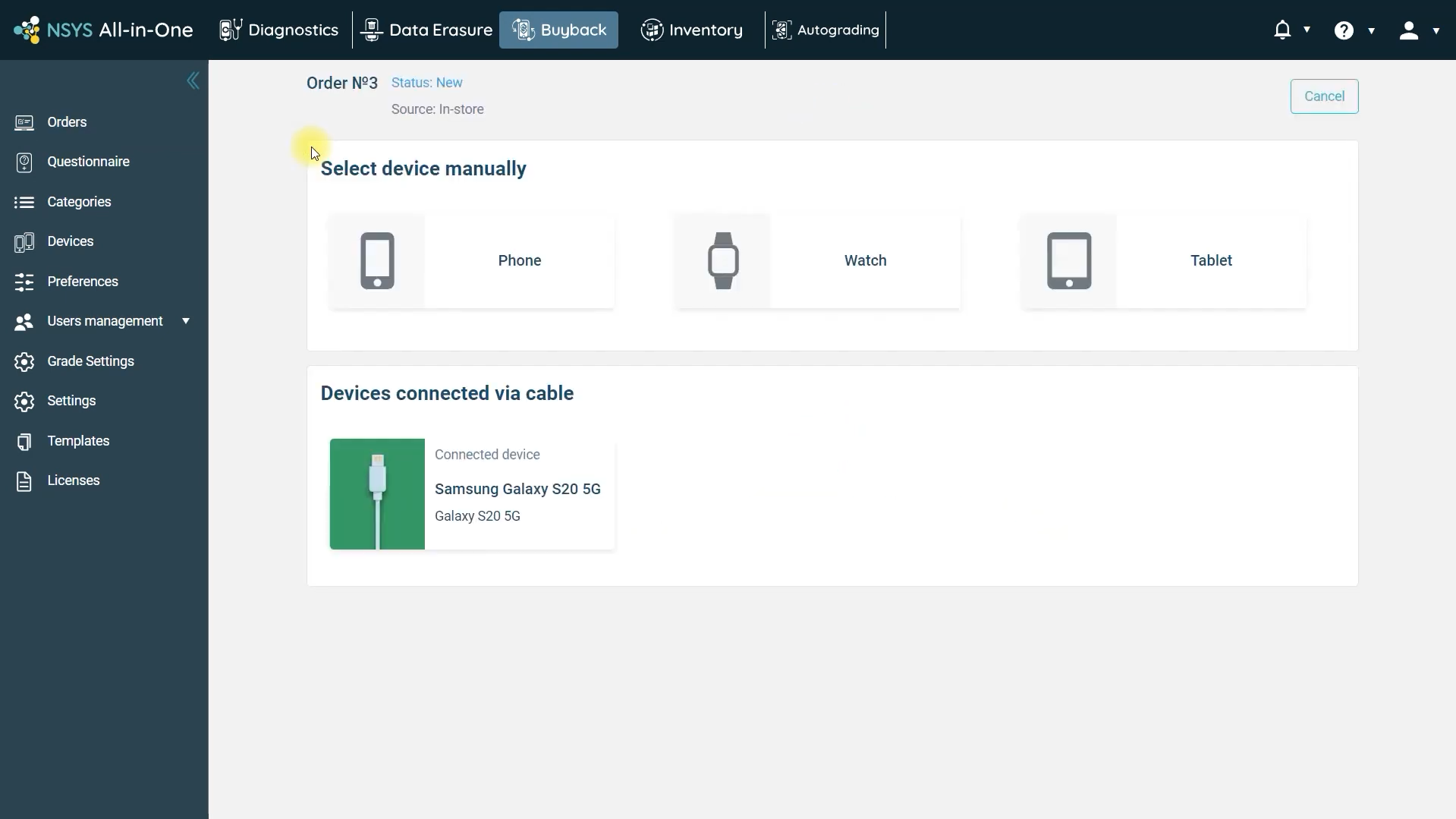 We made the final certificate adjustable: now you can optionally add results of diagnostics, autograding, data erasure and answers on questionnaire in the final buyback certificate. These new blocks are optional and can be set up in Preferences.
NSYS Autograding 
Photos with no background
You asked many times and we did! We added a new feature to download photos without a background. Now you can download both photos with and without a background. When choosing the option "Without background", the photos are cropped up to the frame of the target area.
NSYS Inventory
The Invoices generation mechanism has been improved. In releases, you can download an invoice stating what product was shipped. But if a justified return has passed for some device, it will not be included in the list of shipped devices. 
All of these changes are already available to our customers.The next update is coming up in two weeks. Contact us if you have other suggestions on how to improve our products!