The beginning of a new year is a great time for updates and improvements. In January 2023 we made some changes in all NSYS products.
General updates:
Users management has been redesigned! Now it is called Company settings and can include up to seven tabs depending on the product. Some of the sections were moved, some were added: 
Diagnostics received Your company data, Users, Preferences, Profiles, Grades, Tags, Device settings;
Buyback received Your company data, Users, Preferences, Grades and Templates;
Inventory received Your company data, Users, Warehouses, Preferences and Roles;
Autograding received Your company data, Users, Preferences and Grades.
The Company settings tab contains common settings applied to all users.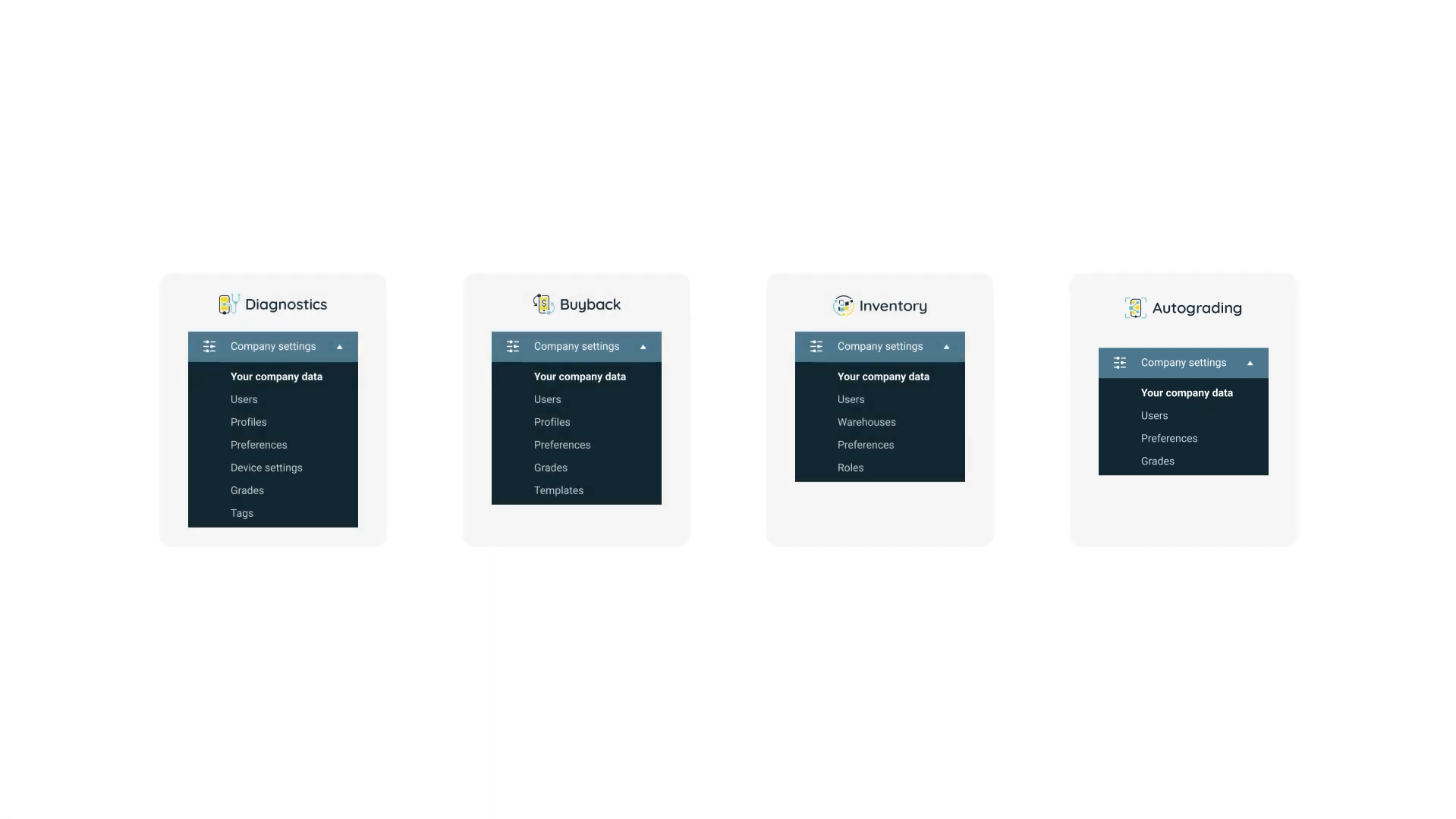 Your company data was a unique tab for Inventory, we applied it to all NSYS products! Here you can mention general information about your company including name, contact information, logo that will be printed in the certificates.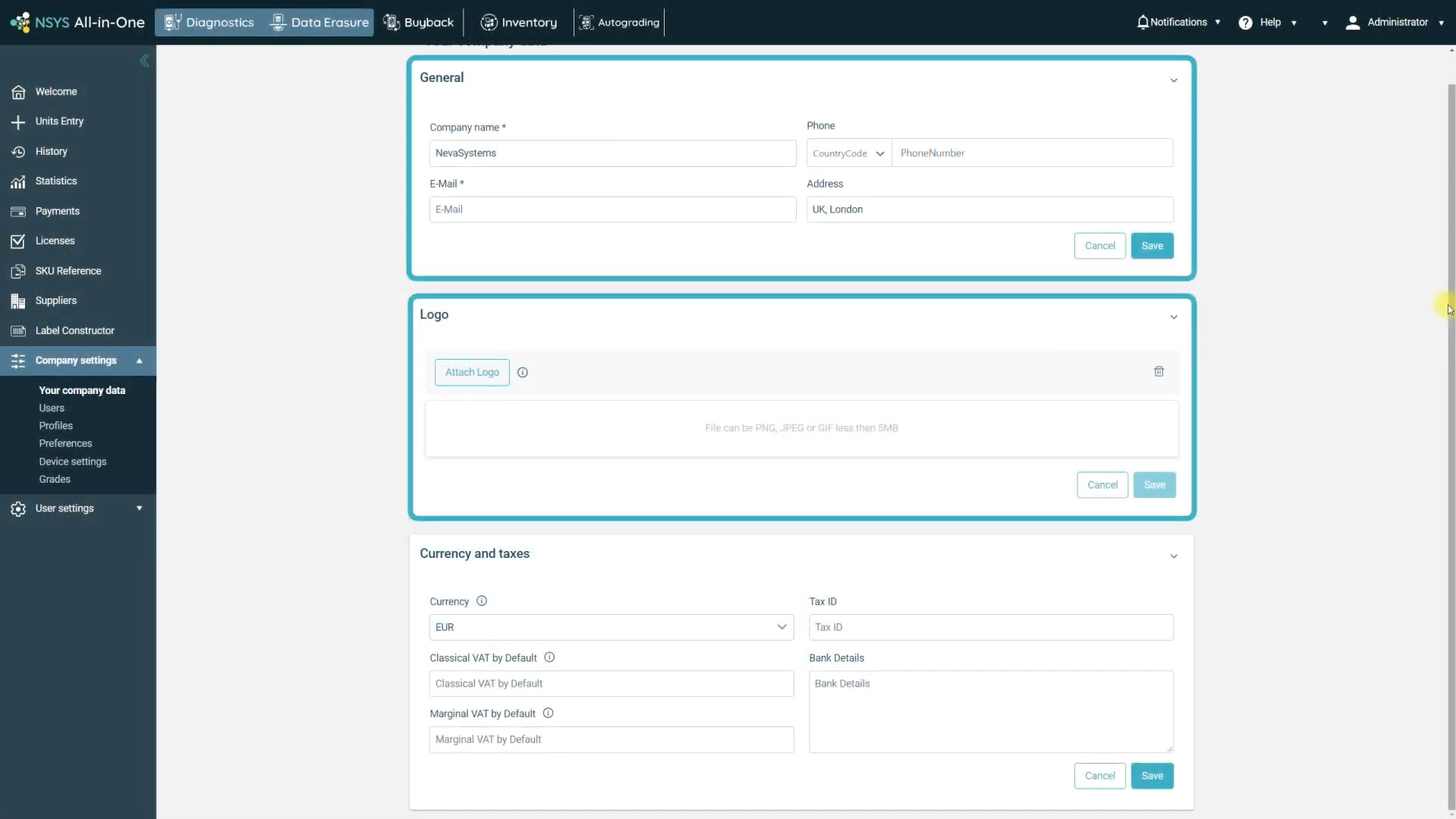 Buyback updates:
We added a new function to copy categories, which can save the time for your managers when setting up the questionnaire and categories. When you copy a category it also duplicates the whole list of models linked to the category so it's much easier to set it up. We also plan to extend this feature for questionnaires.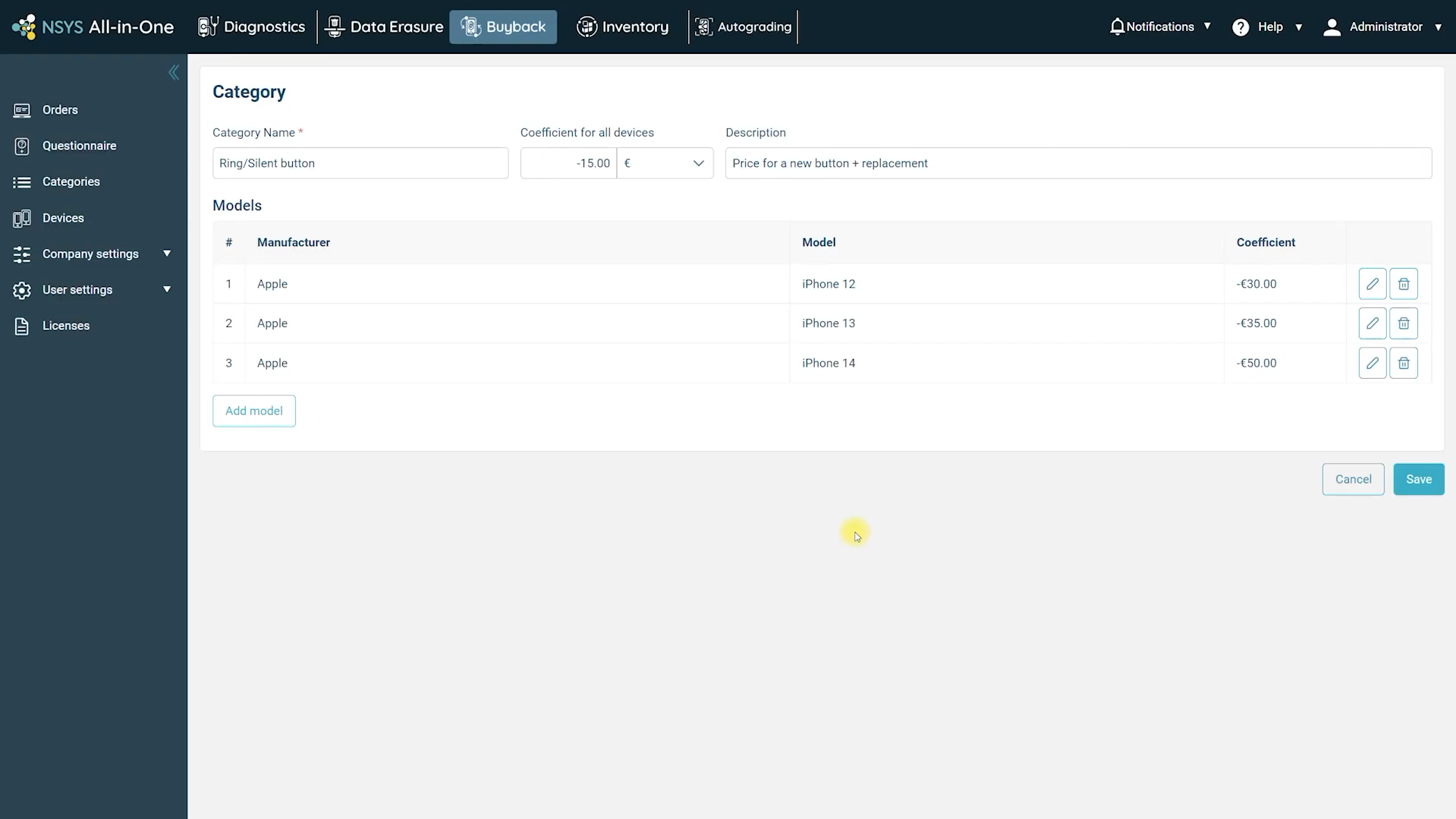 That's all for today. Stay tuned for future updates. If you have your own suggestions to improve our products and services let us know. To know more about NSYS solutions, leave a request and our managers will contact you shortly.