Global updates of User settings
Users management and Settings have been redesigned in all NSYS products to provide the best user experience! Now User settings include five new tabs: Account, Additional, Mobile Apps, Certificate & Reports, and Working process. 
The current user settings are in the tab Account. Here the Administrator can change their rights and roles. 
The Wi-Fi settings and Diagnostics view are situated in Additional. 
Mobile Apps include information about Remote Diagnostic App and the block with access codes generation for all NSYS Group mobile apps. 
Working process is the same as it was.
Certificate & Reports

contain Certificate preferences.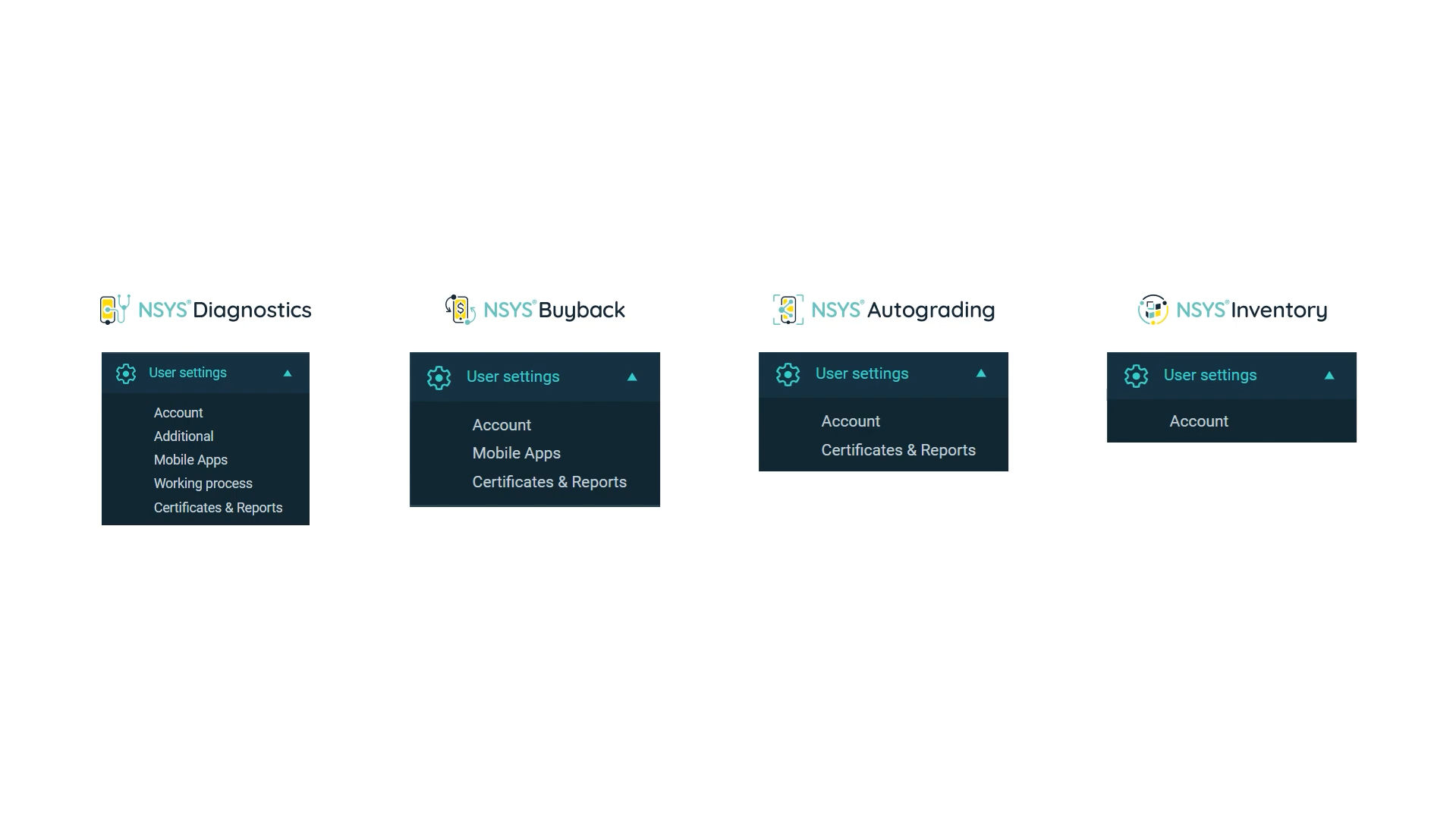 NSYS Buyback:
We've added a Minimum Device Price. You can set minimum prices for each model depending on the storage, and when calculating the cost of the device, its price will not drop below the minimum price, which is convenient when you still want to purchase a device in poor condition with numerous breakdowns, for example, for recycling.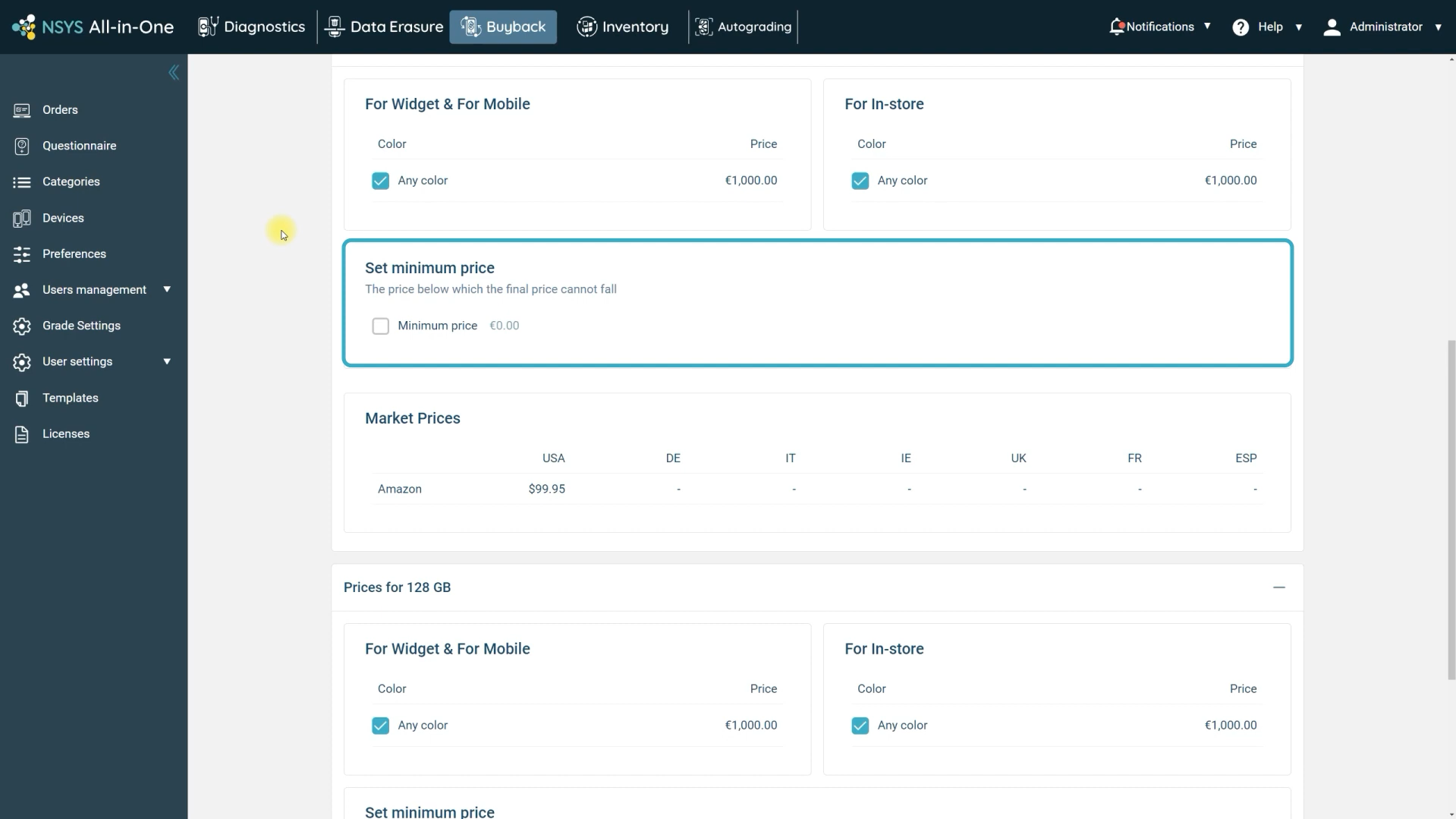 Along to Amazon prices, there are now prices from Refurbed, a marketplace for refurbished devices. It can give you a nice clue for your pricing policy.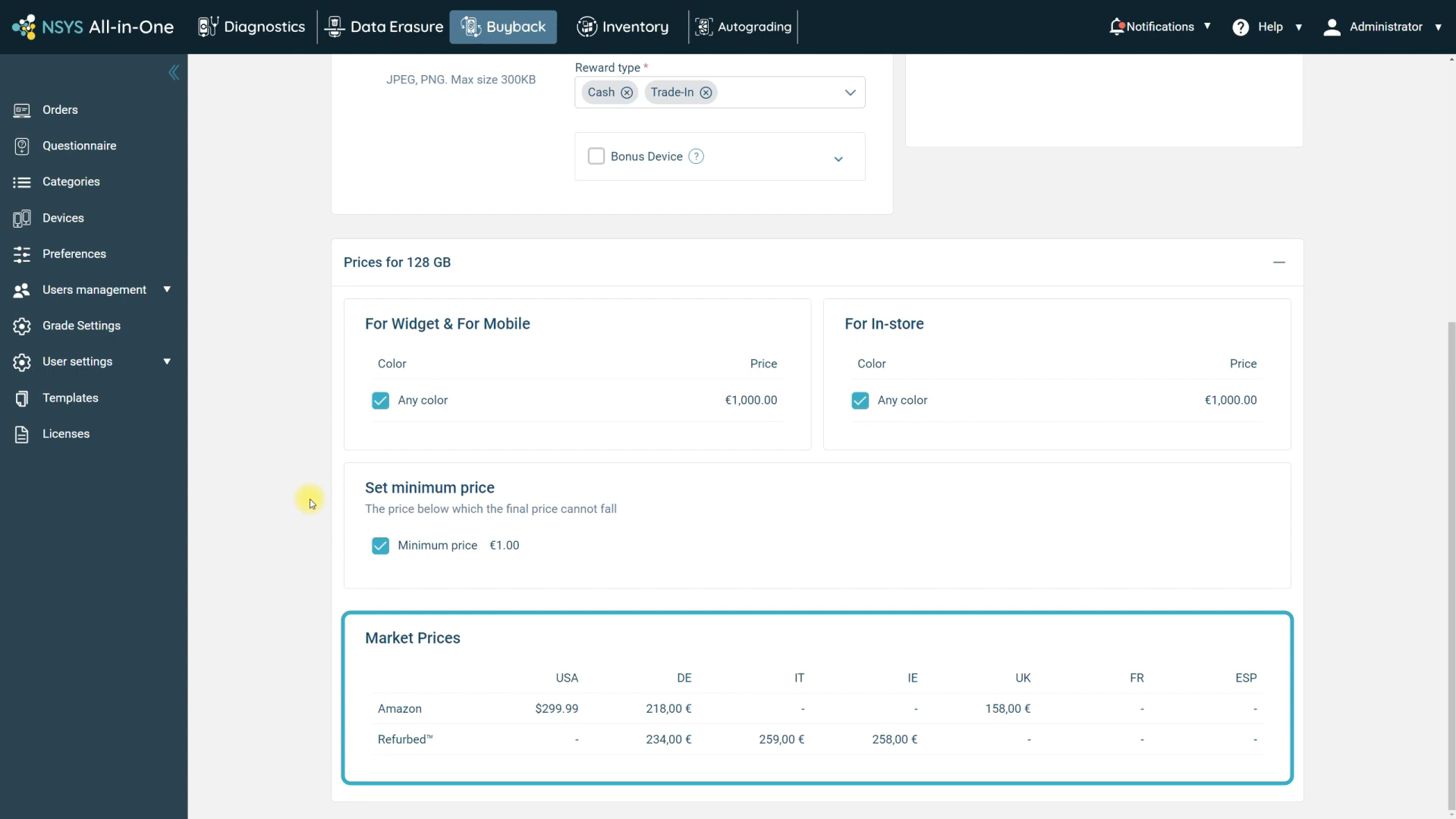 We expanded the settings for the IMEI check block and added a setting with two modes that works for phones only. The setting allows you to choose between IMEI only request and IMEI/SN request. In IMEI/SN check mode IMEI validation is still primary which helps to avoid the situation when, due to a typo, the IMEI number was recorded as a serial number.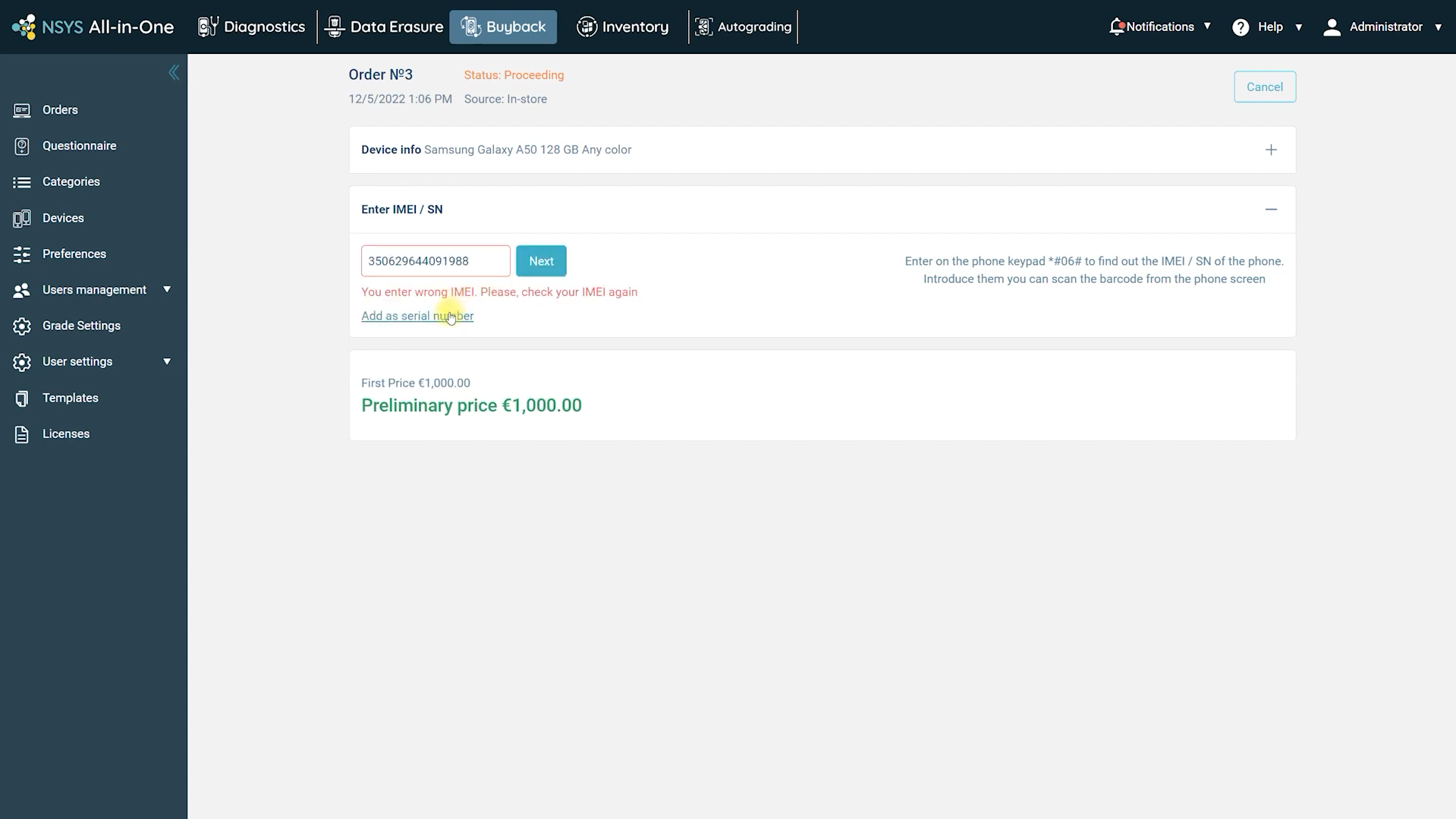 The upgraded products are ready to provide their benefits to all NSYS clients. Contact us if you have any other suggestions for improvement. If you are still unsure about implementing NSYS solutions, send us your request to check the capabilities yourself.