One-time codes for NSYS-Test remote diagnostic app that can be shared with your customers or partners
If you want your customer, supplier or business partner located away from you to test some device(s) remotely, you can generate a one-time code and share it with them. They will be able to download our diagnostic app via the Play/App store and complete the test. Diagnostic report will be saved to your History.
One step closer to fully remote device diagnostics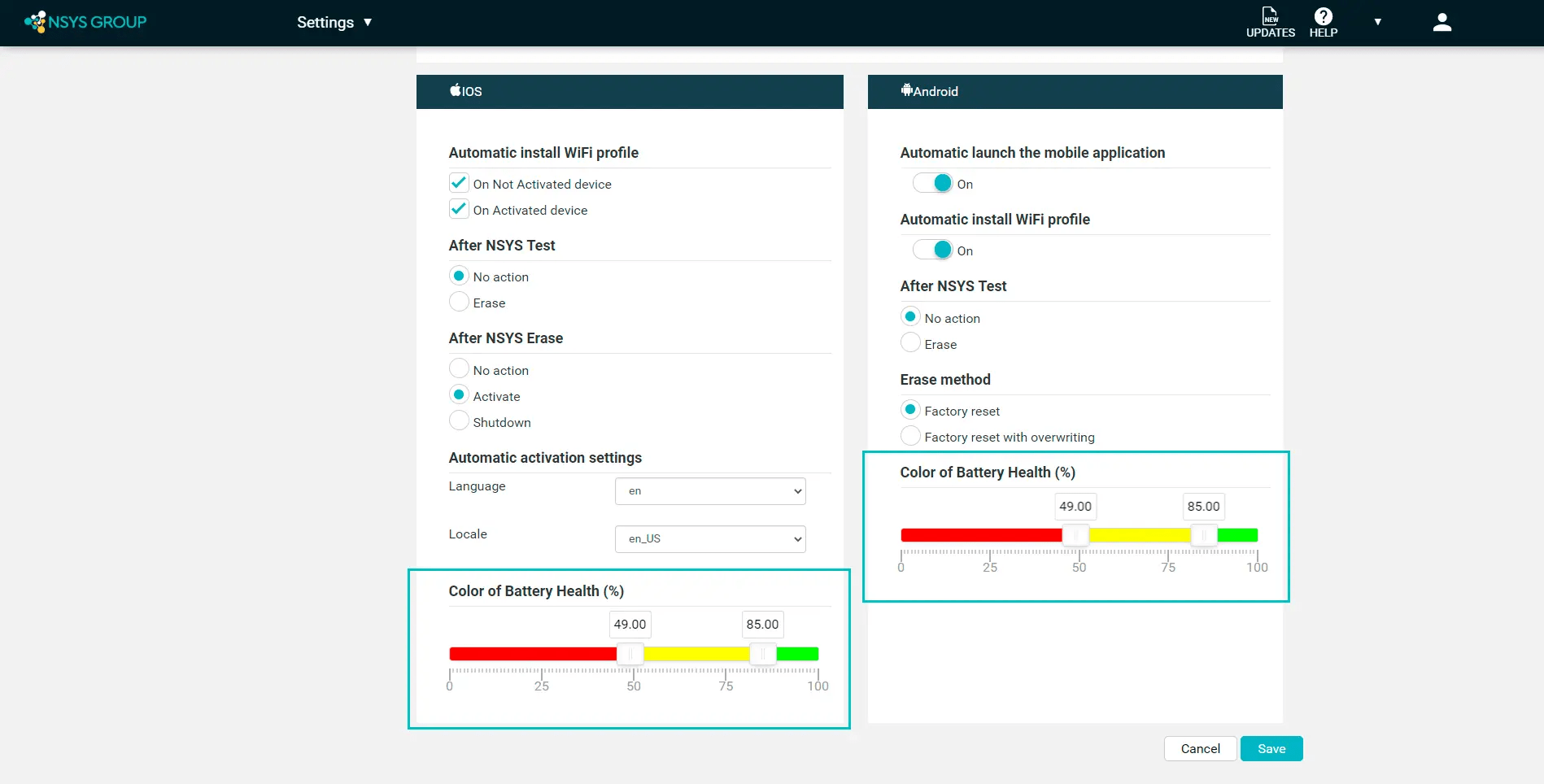 Battery: You can customize acceptable battery health levels based on your QC standards
Customize the levels of battery health that are identified as excellent, good, and bad on device cards and certificates. Available for all iOS devices and the latest Samsung models.
Customization of diagnostic parameters for your company's standards is one of our main priorities!