Since we've launched NSYS Inventory, we've received a lot of positive feedback on it. We were compared to other WMS many times and always in a good way. It helped us understand what people in the used mobile industry really need from a management system like ours.
It is common sense, that if you receive thousands of units a day, there should be some way to keep them all organized without spending all of your time in Excel.
We made it possible for you to switch from your other WMS and stack your previous supplies in one click.
All you need to do is to click the "Upload" button on the top right corner and attach an excel file. Then our NSYS Inventory will do the rest, it will create acceptance documents, goods and add devices individually by IMEI.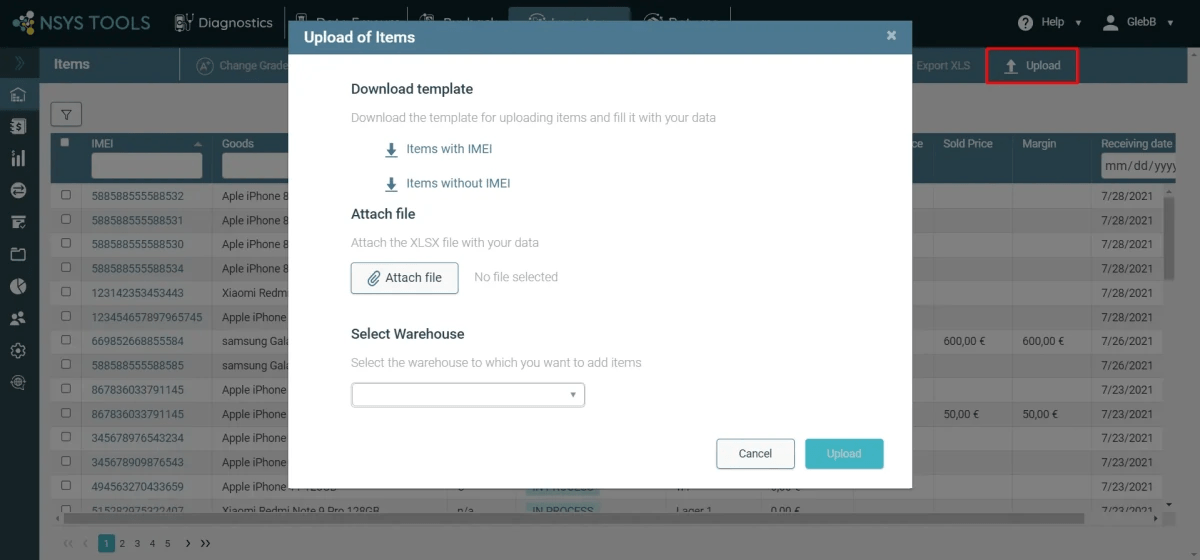 One more interesting feature was added. Now you can see the economic balance of the warehouse not only for today but also for all previous dates. You have access to such snapshots of what happened in your warehouse in the past.
This feature is like a time machine that allows you to travel back and clearly see, for example, your business is still in its very beginning.
It is necessary to make it easier to search for the missing (more comfortable to track where and when the goods were lost) and to resolve disputes.