Here are the innovations we have added this time:
Getting started - If you are new to NSYS Inventory, this screen will show you how the three main functions of the system work step by step. Also now you can find useful blocks with reports, statistics, and guides. Consolidate this knowledge with tutorial videos illustrating all the main actions.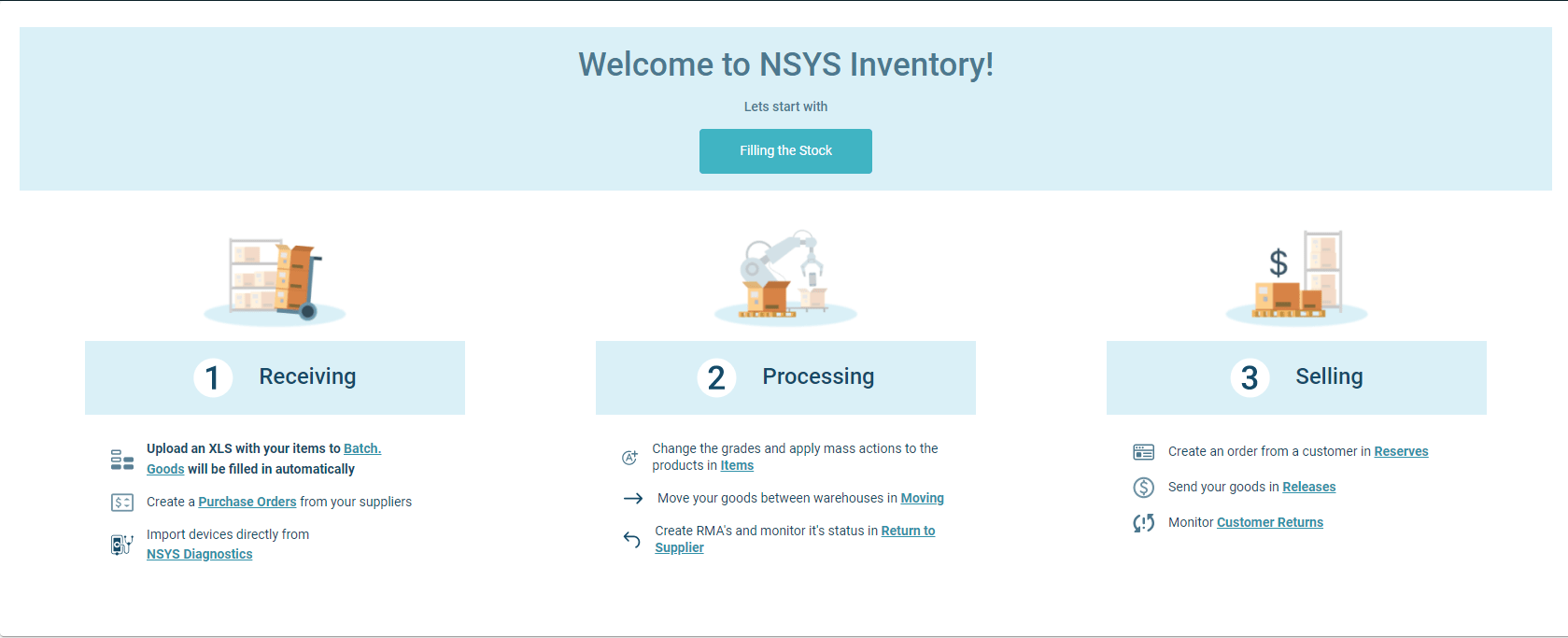 Certificates - Do you use NSYS Diagnostics and NSYS Inventory together? Great news! It is now possible to print certified reports for multiple devices with the results of device testing, which will tell you in detail about the product after its diagnosis.
Now the SKU field (your internal unique product identifier) will be displayed in the "ITEMS" section and in the device card. Use your own SKUs for devices - make your work in NSYS Inventory much easier.
Want to see the new features in action? Send us a request and our representative will contact you to schedule a free online presentation of our solutions. You will be able to see how NSYS Inventory can speed up your daily tasks and increase the income of your business.