Meet the February 2022 update of NSYS Inventory! This time our team has concentrated on making our warehouse management system more user-friendly. We have added a bunch of new features that will make the user experience even smoother. Learn more about what we have prepared for you!
Data export from the Items list
Now you are able to export data only on chosen items from the Items section. Besides, we have adjusted the filters in this section so that you can export the items matching the filter of your choice.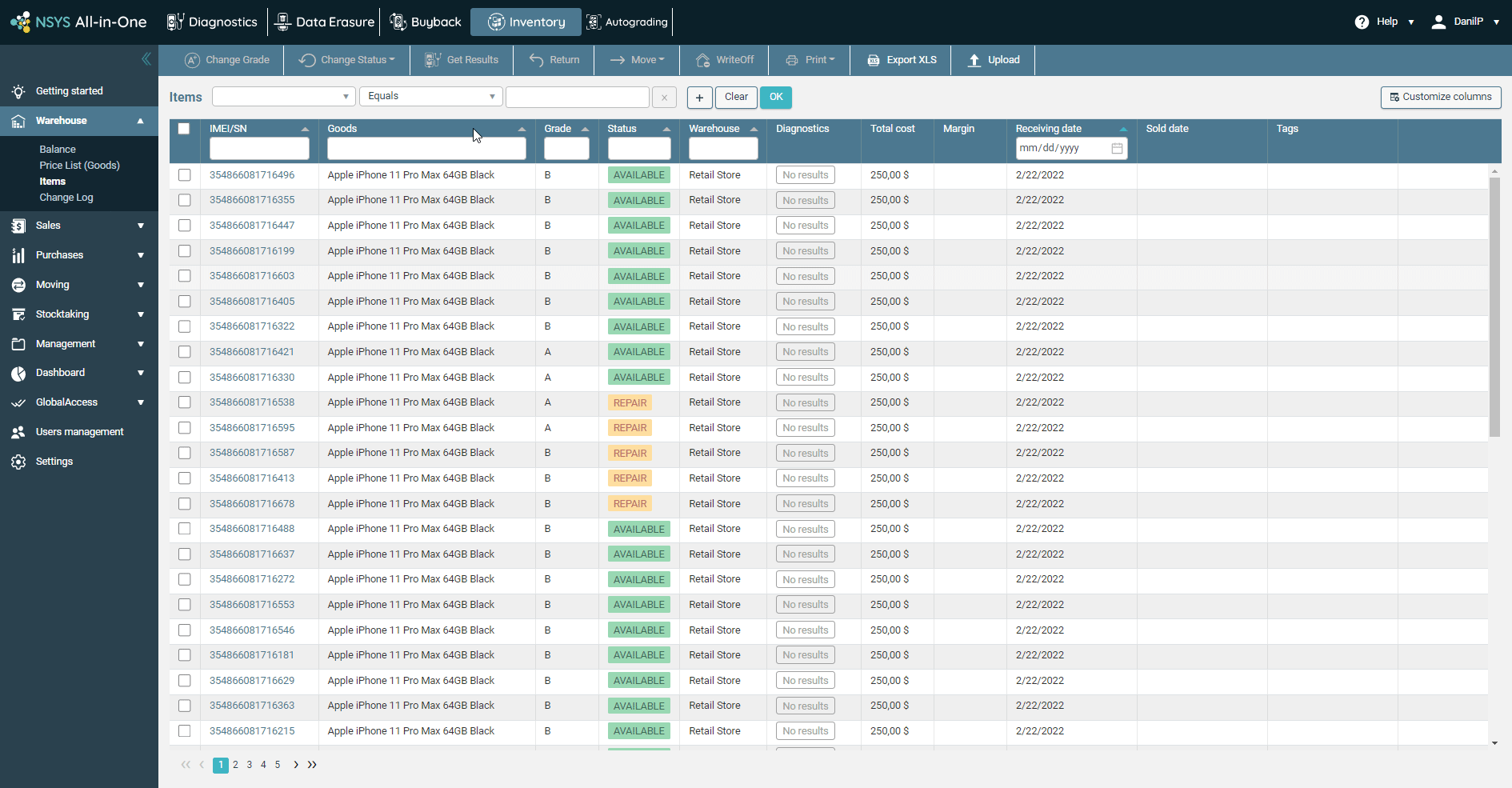 Invoices containing IMEI numbers
Formerly you could only create invoices with model names. Now you can create invoices based on the IMEI numbers in the Releases section. It will make your business much more transparent for your clients as you can specify the serial numbers of each particular device leaving your warehouse in your invoices.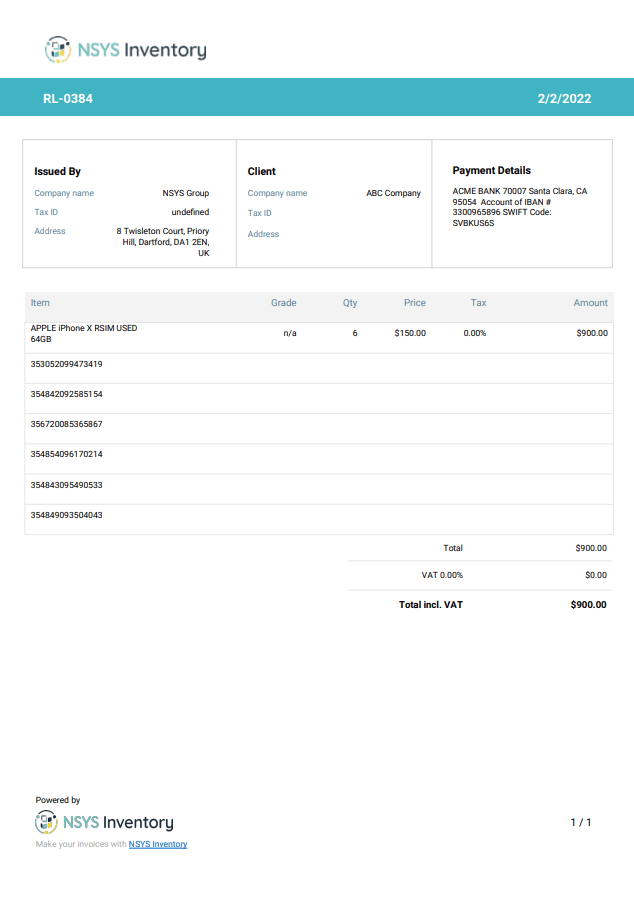 Copying of IMEI lists into any documents
No need to manually copy and paste IMEIs one by one anymore! Copy the column of IMEI numbers and paste it where you need it. It works for all types of documents: Batch, Moving, Release, Acceptance, Customer Return, etc. This feature also fixes the problem of duplication of IMEI numbers while scanning in the system as such serial numbers will be highlighted.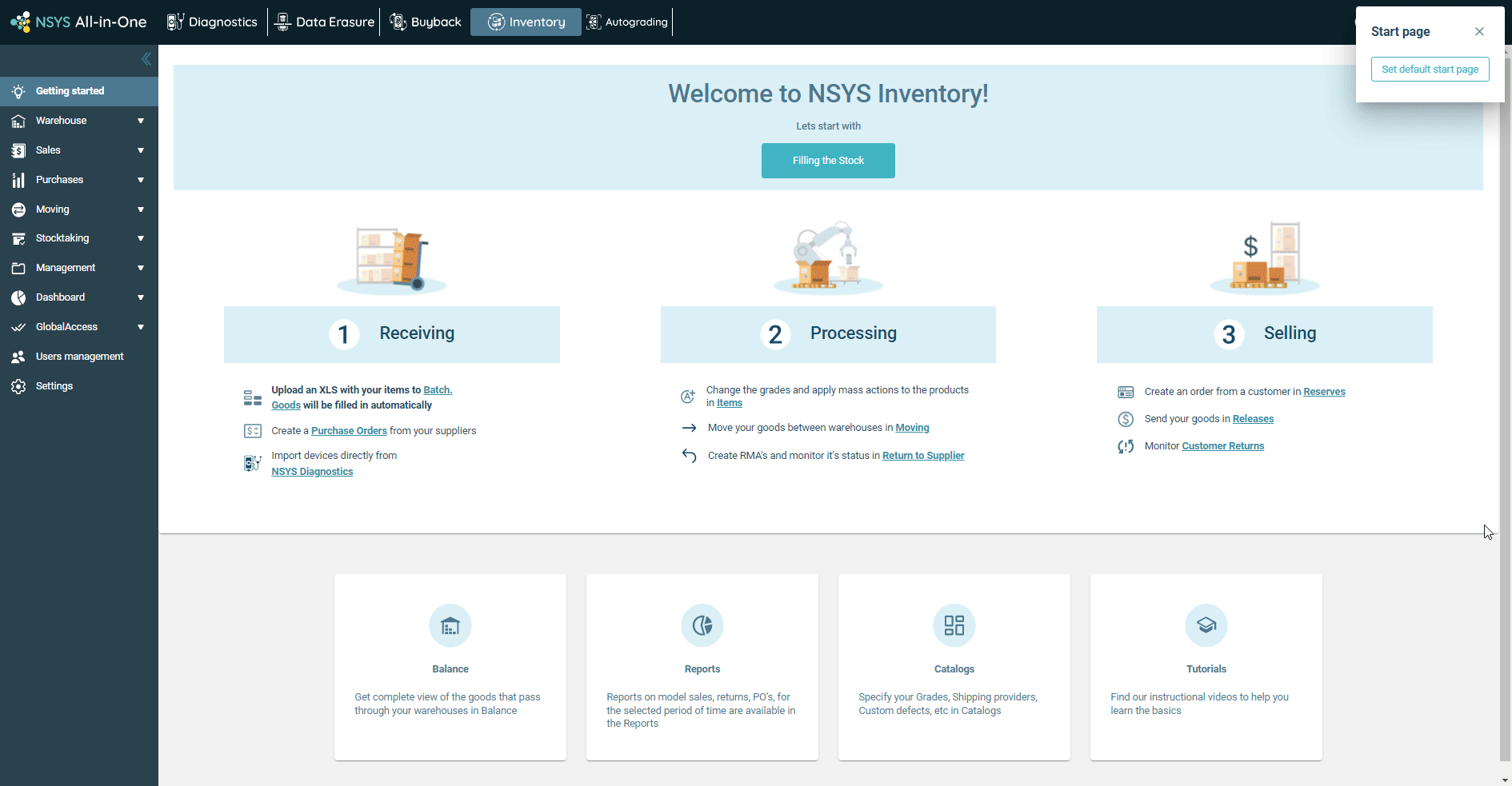 The "Moving" status
Previously, you could transfer the items across different warehouses but you could not filter the ones that are moving at the moment. We added the corresponding status to the Items section.


Data export from the reports
Now you are able to download the data from any report provided by NSYS Inventory in the .XLS format.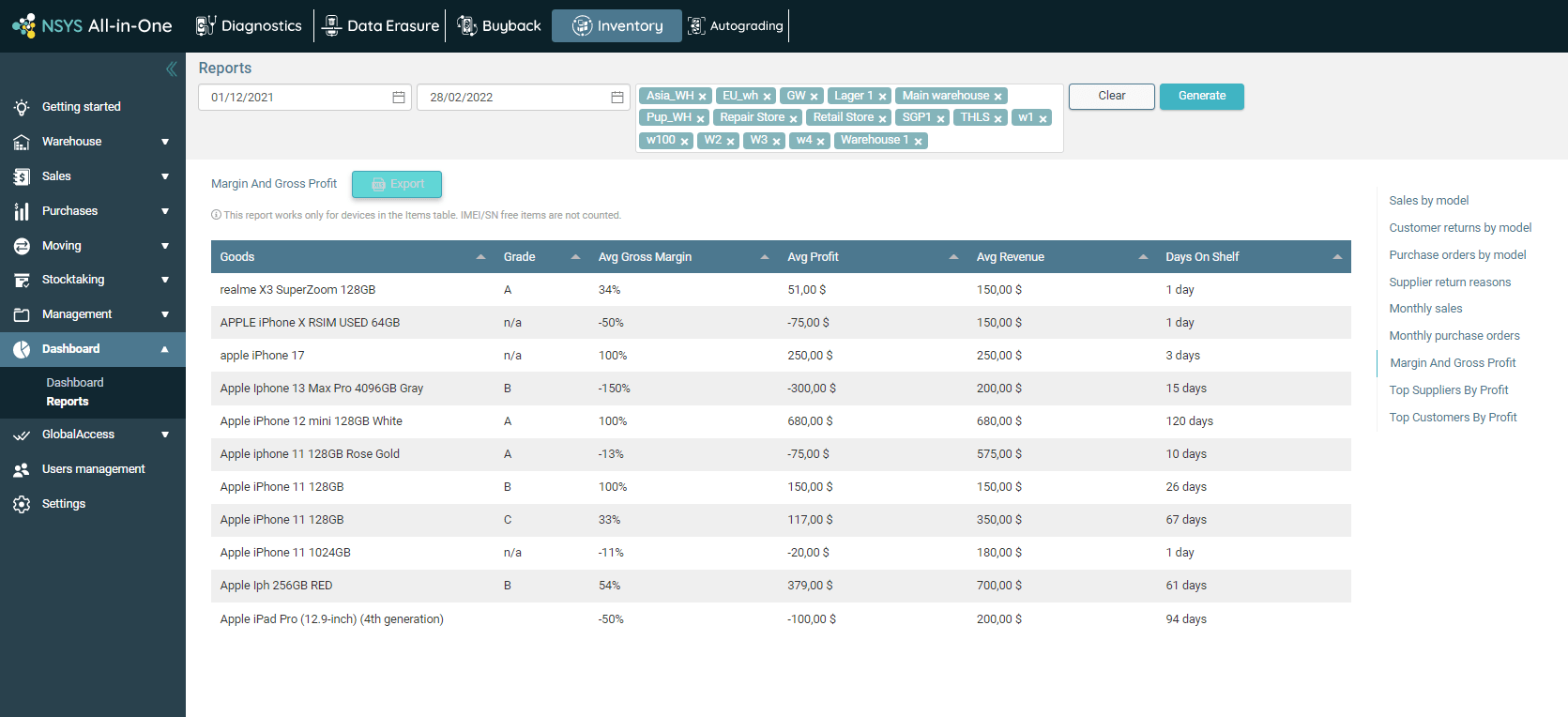 Bug-fixes
Items that haven't been tested yet had the wrong value in the description. We have replaced the field "No failed tests" with "No results".
Use backlinks to the NSYS Diagnostics page for devices that were added using NSYS Inventory but have already gone through functional tests in NSYS Diagnostics. Thanks to this function you can look through the testing results right from NSYS Inventory.
Besides, now you can print labels even if devices have no diagnostics results.
Send us your request to try new features of NSYS Inventory in action! Our representative will contact you to schedule a free demonstration where you can see how it works and ask any questions you may have.