NSYS Group proudly presents a completely new diagnostic application for Windows. You no longer have to use your browser to diagnose phones but can choose a dedicated application with a modern user-friendly interface instead.
We have collected lots of customer feedback in order to improve the design and bring the user experience to a whole new level. You can manage connected devices, erase data and browse your history much faster using hotkeys, new buttons, and smart filters. 
Even faster than before!
The application has been in the works for several months and apart from UI improvements also has some functional ones. Overall integrity and stability have been drastically improved: the devices are getting connected to your PC even faster than before and being erased faster as well.
We hope our customers will enjoy the long-awaited opportunities to grade the devices upon connection and tag them in History.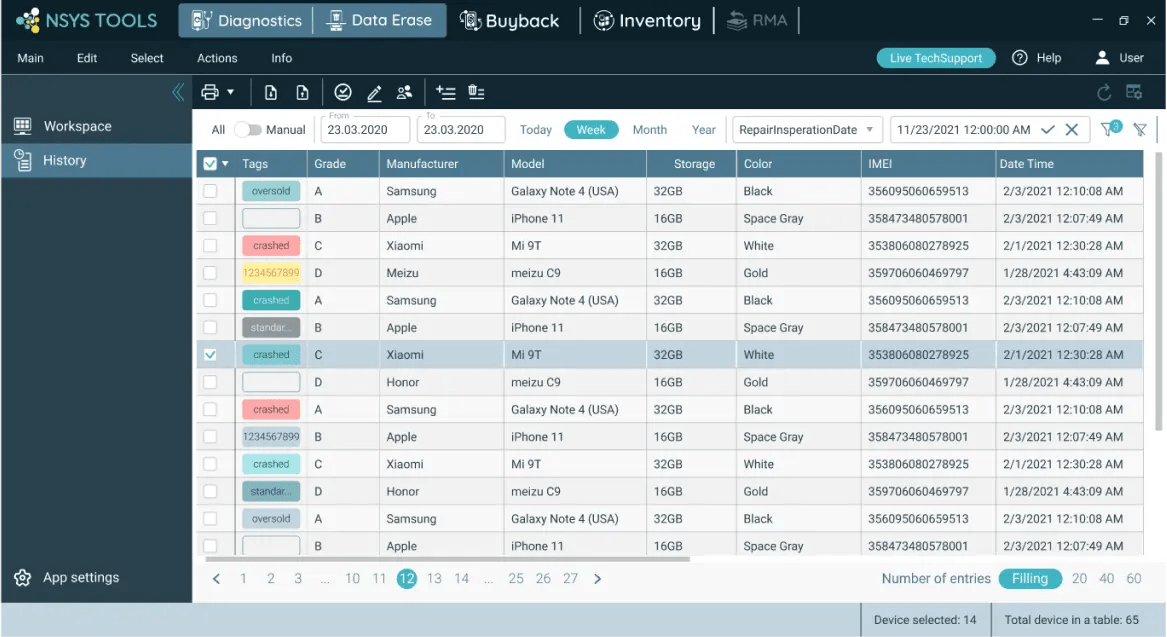 More updates are coming! 
Next, you will be able to set up your workflow from the start to finish with automated printing of labels included.