NSYS Buyback is a set of tools to determine the costs of used mobile devices automatically in store, on a website, or via app. Innovative technology and advanced pricing algorithms accurately and quickly evaluate devices to buy and sell at the best prices.
NSYS Buyback updates:
We added the Progress Bar to the order interface. Now, when creating an order, you can see what the whole process consists of: all blocks in the order will be displayed at the top of the screen to make it easier and more transparent for operators.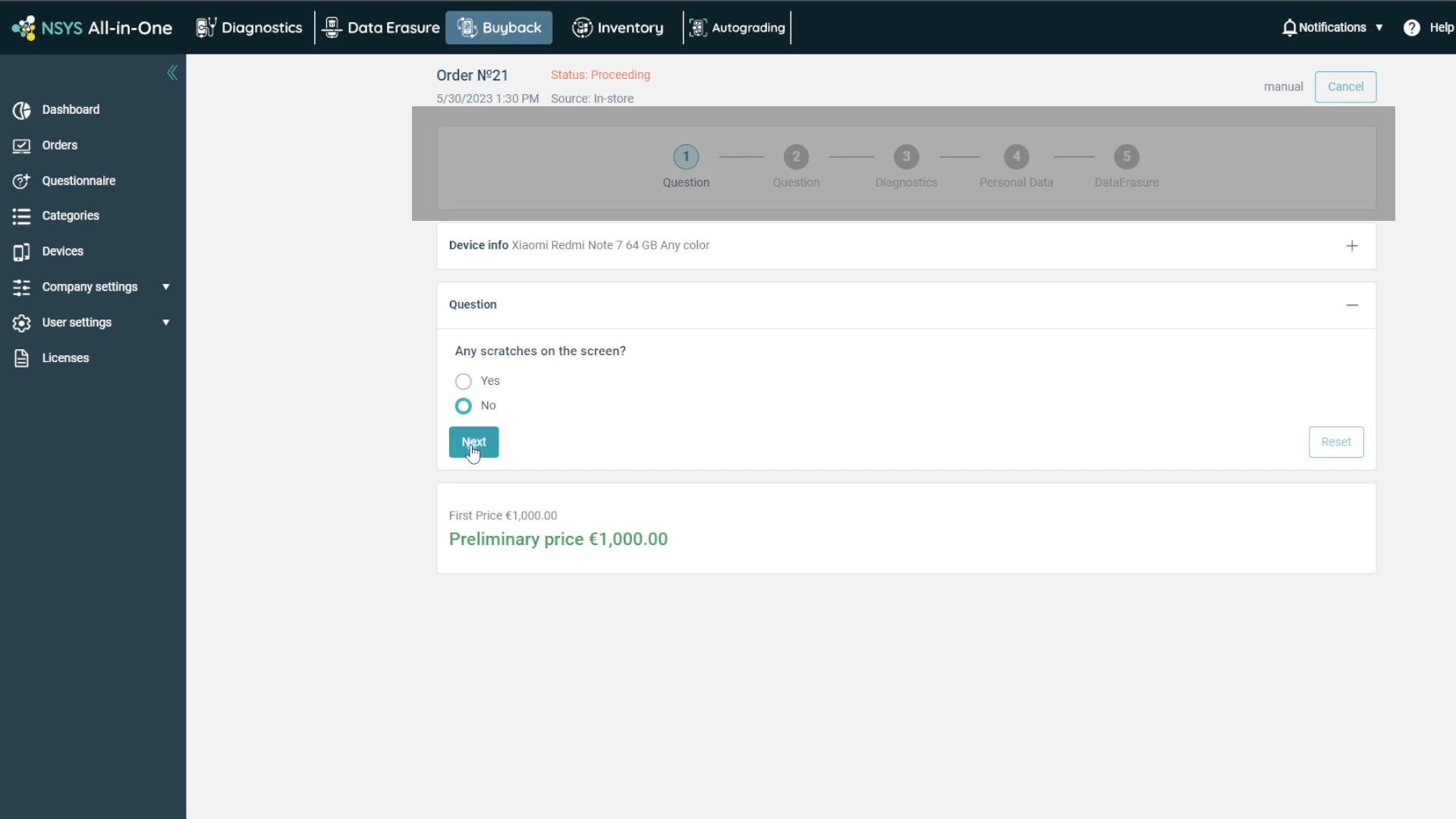 The order of the blocks in the questionnaire can be changed by dragging them. You can add a new block to an existing questionnaire and then move it to a new location between existing blocks.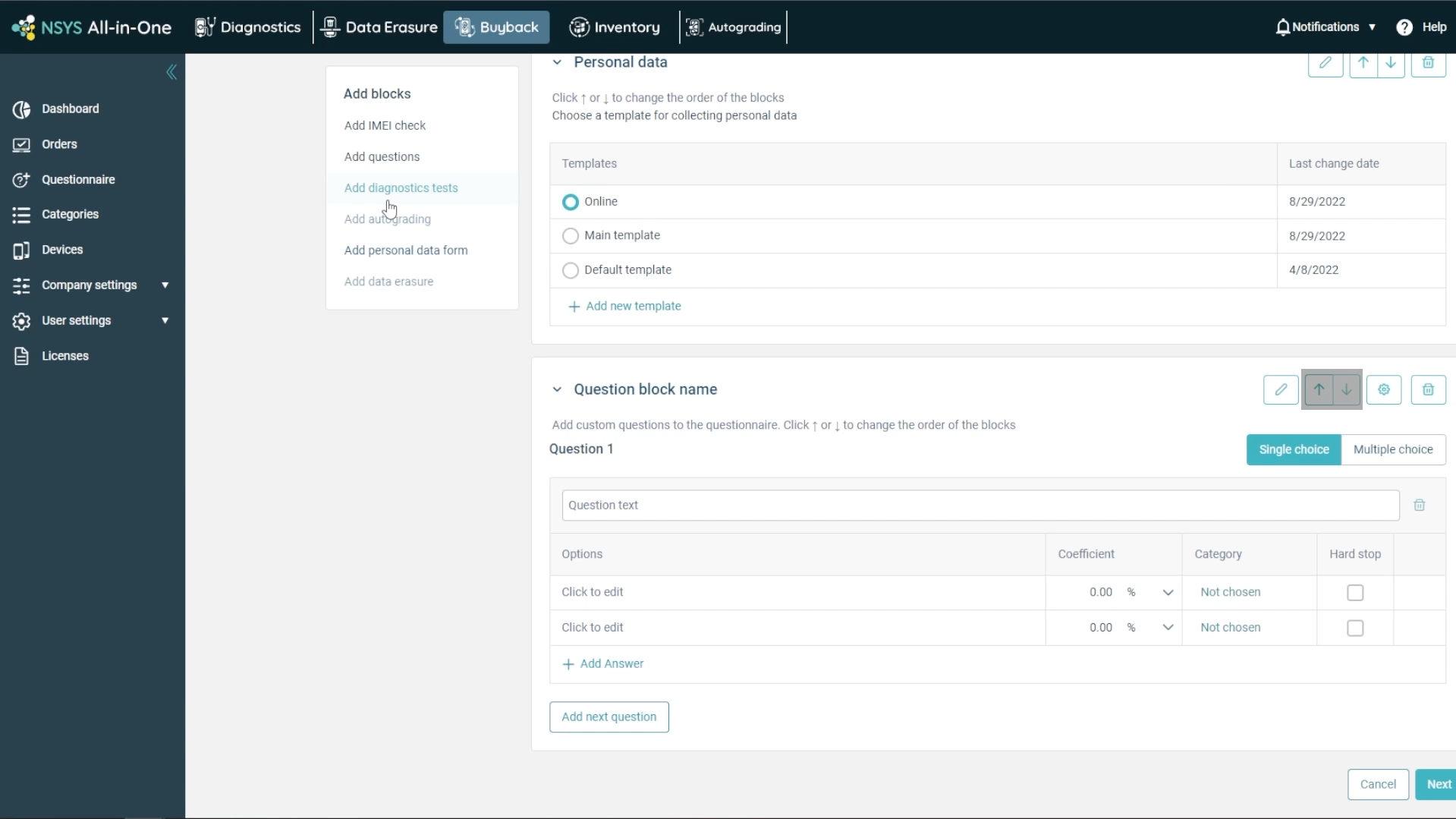 Certificate and Agreement redesign
The NSYS Buyback Certificate and the Agreement are 2 different documents now. In the agreement, we provide a more powerful text editor. You can personalize it, add variables (Customer Personal Data, device, order, company information) so that it automatically generates a unique agreement for each order.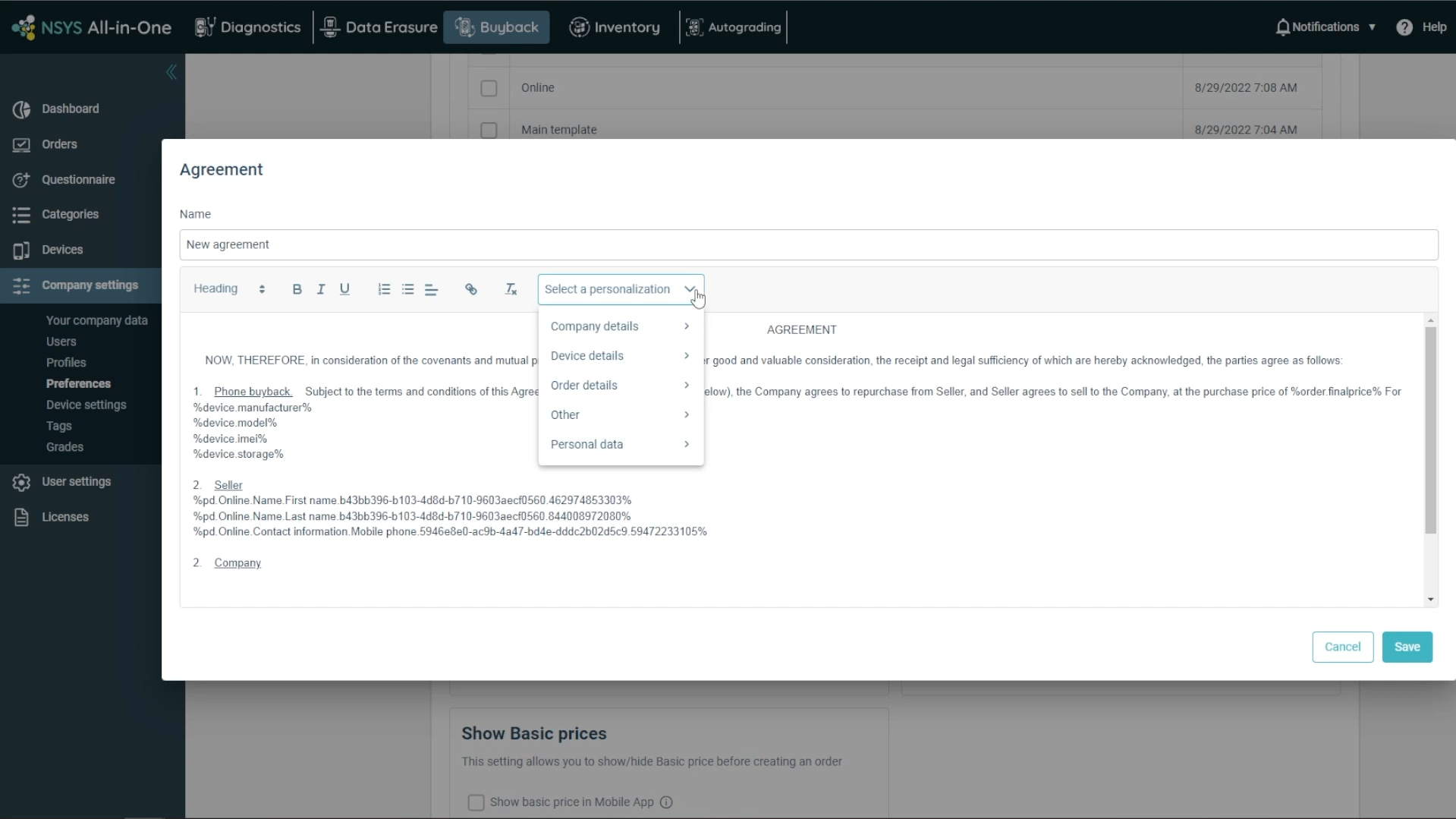 The language of the certificate can now be configured independently of the language of the administrator.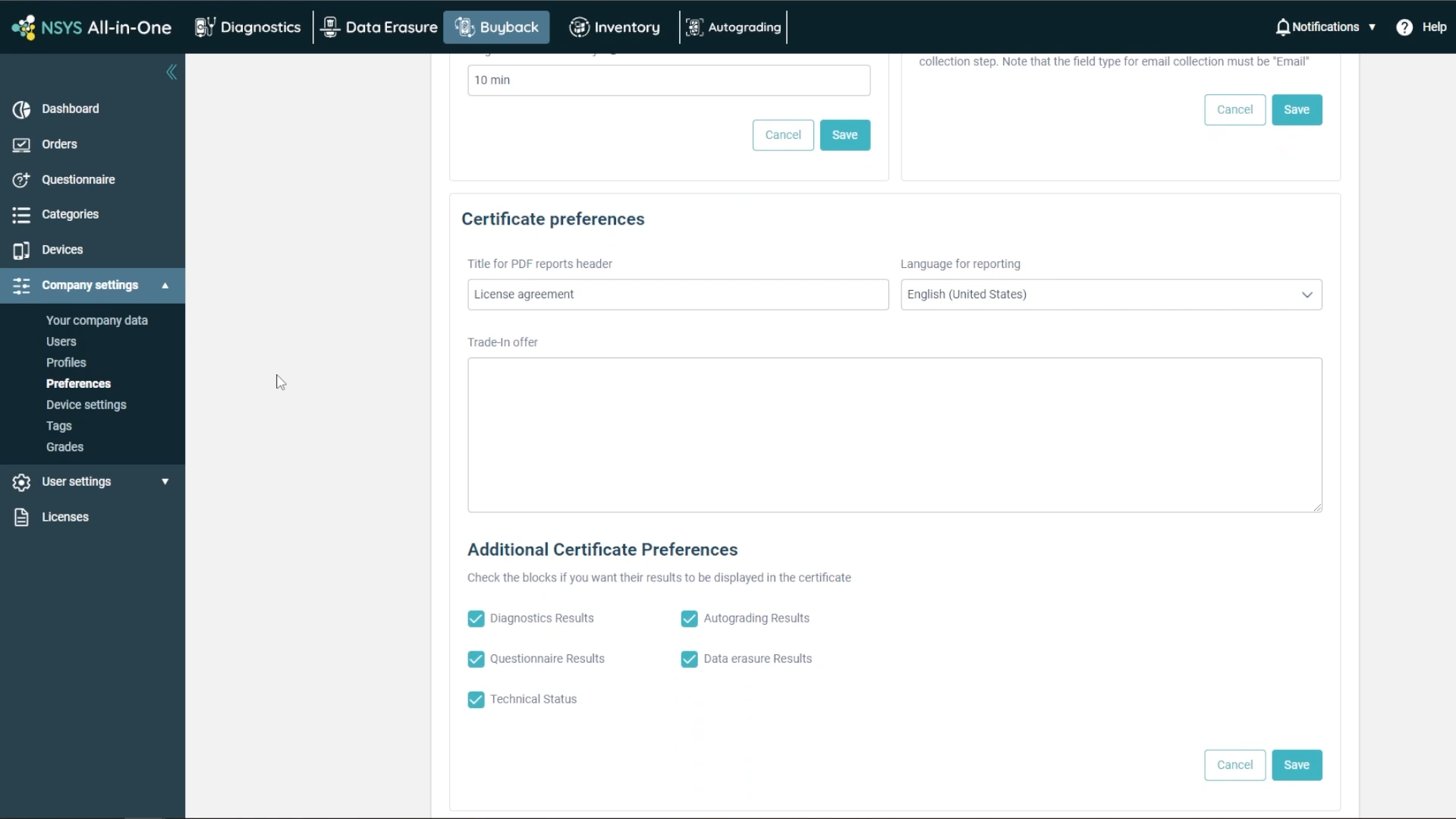 All new features are already available to NSYS Buyback customers. We are always open to your feedback on new interface improvements to continue making the best products and services for you!