We sorted the Preferences settings into three sections: Common settings, In-store settings, and Online settings. 
The new interface design will make loading faster. We grouped the settings up logically, so there is no need to scroll to find settings for your type of buyback process.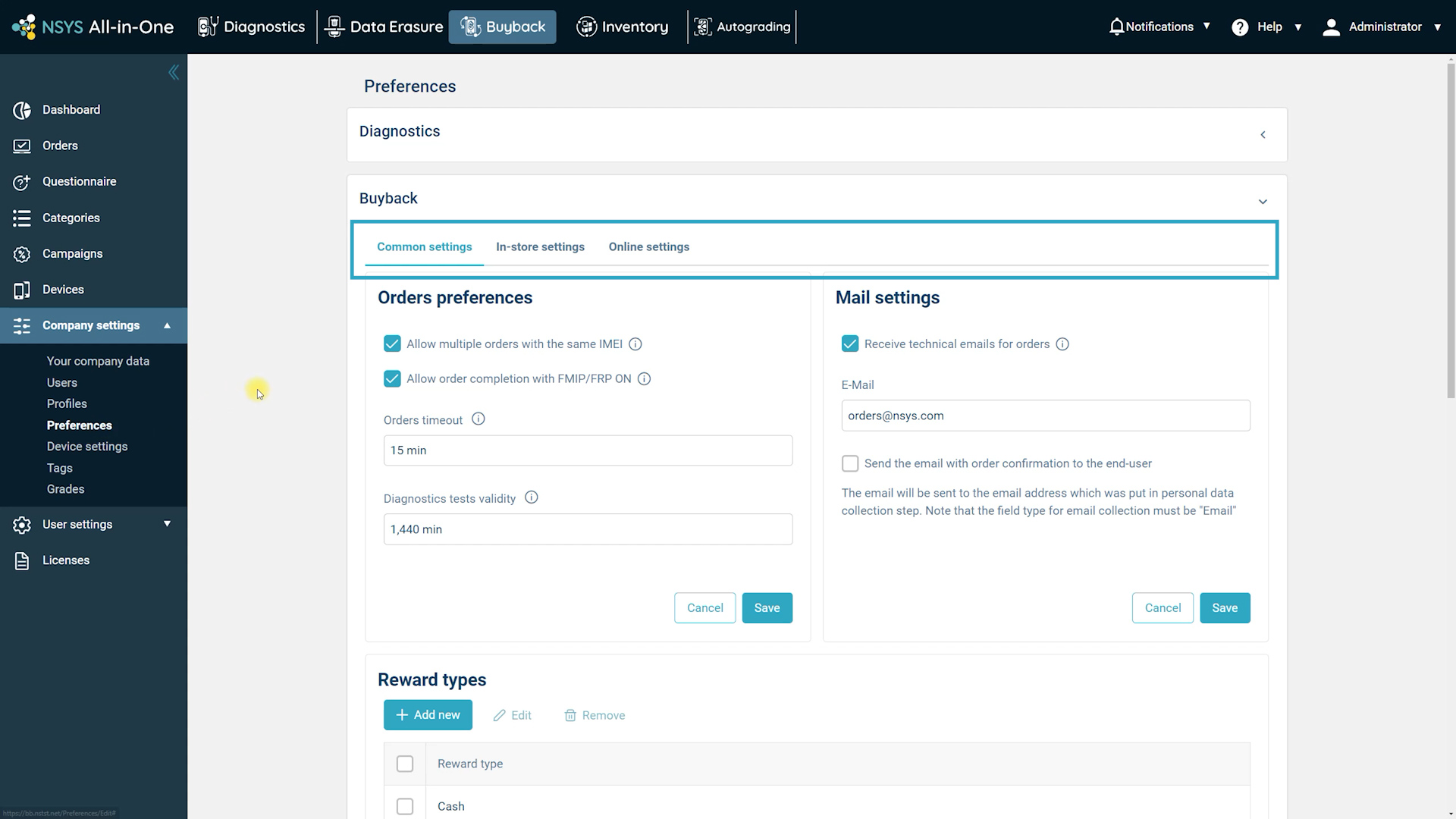 We expanded the function to set a bonus device in device cards and made it a new feature – Campaigns. It allows users to set as many discounts, special offers, or bonuses as possible.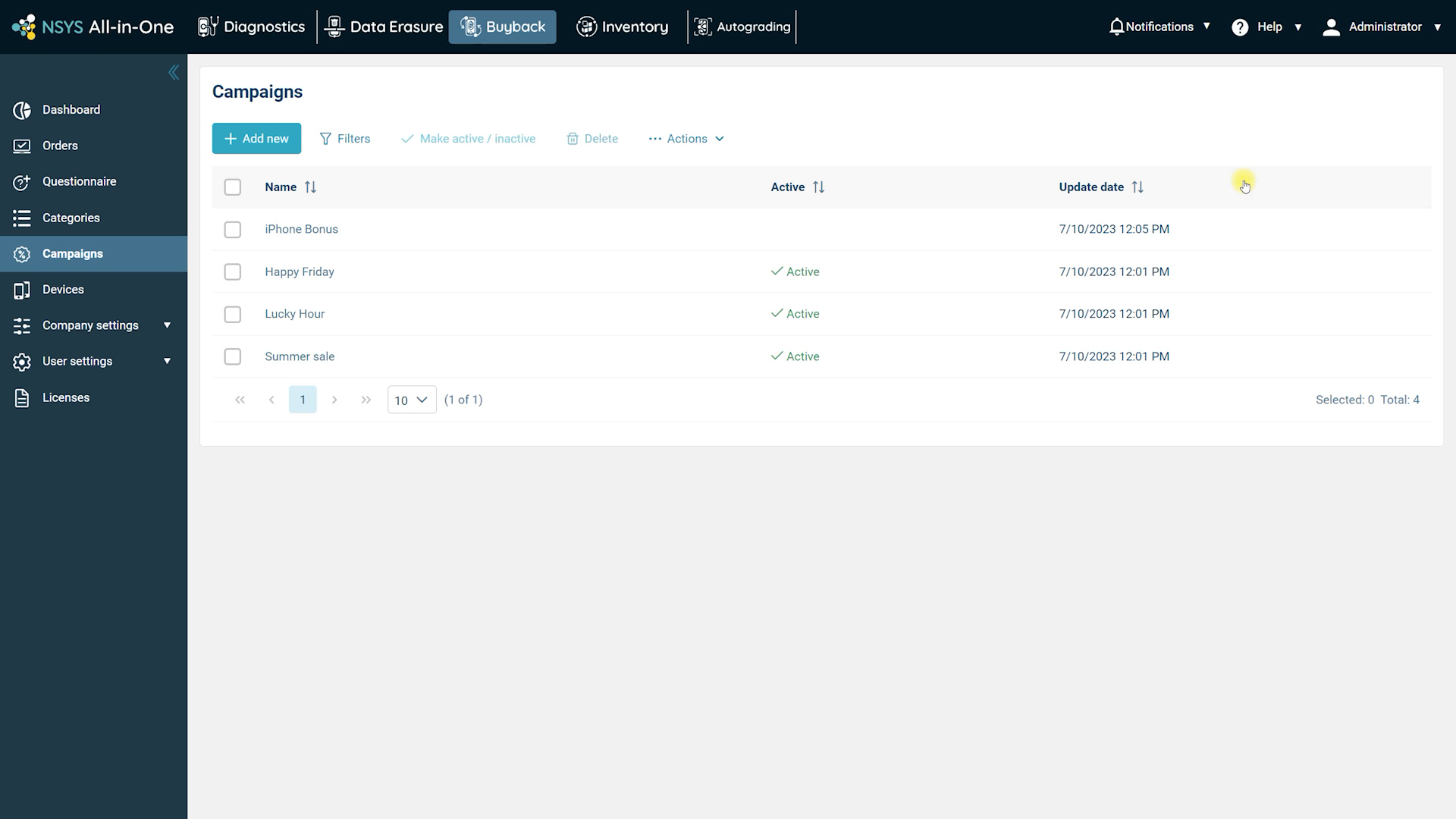 You can set a bonus program for any model and choose one your client chooses from the list. Different settings for particular models can be created within one campaign.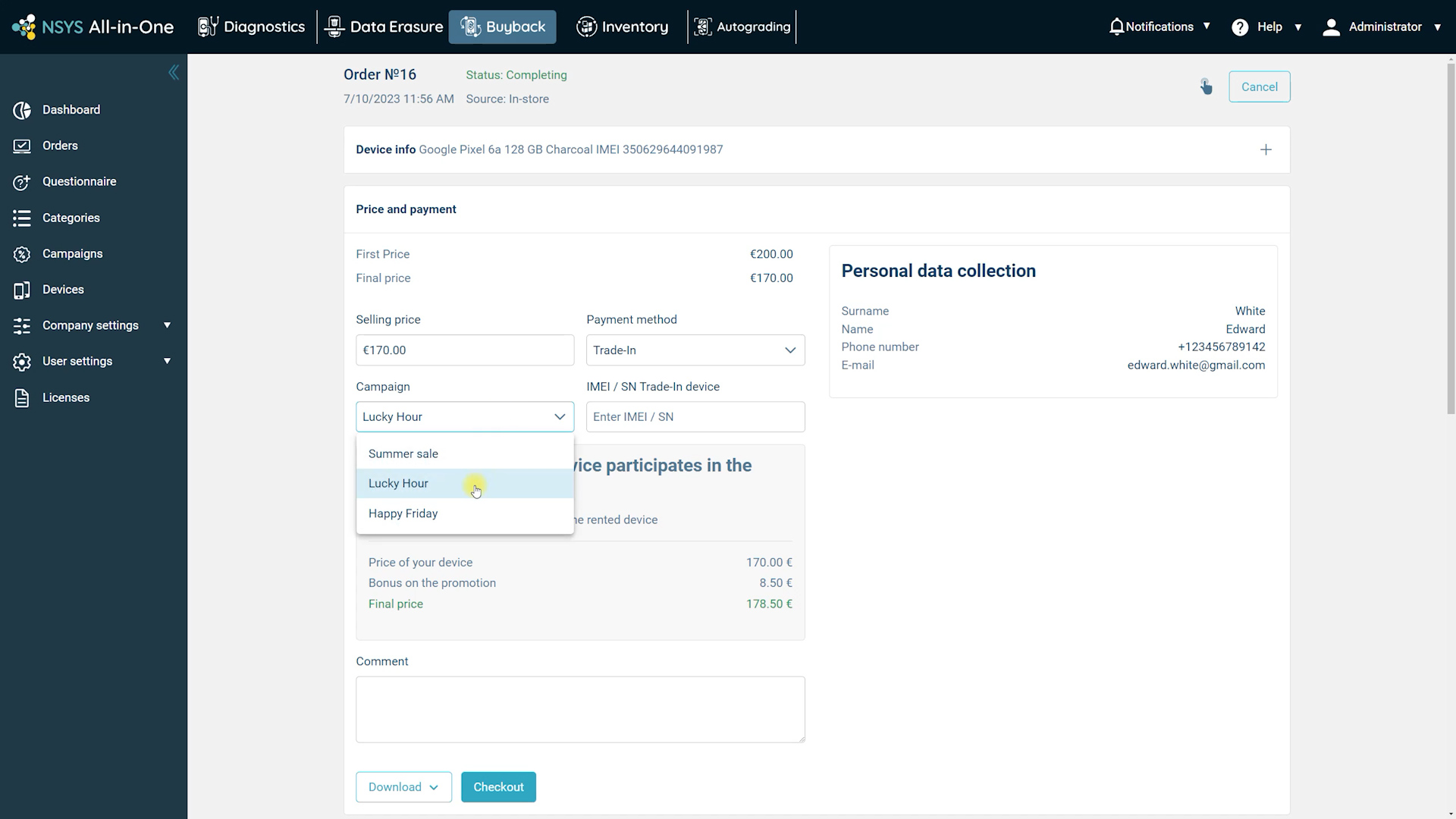 We added a feature to help users understand the next steps of their buyback process beyond NSYS Buyback. A new setting – User Instructions – is placed in Preferences in NSYS Buyback In-store settings.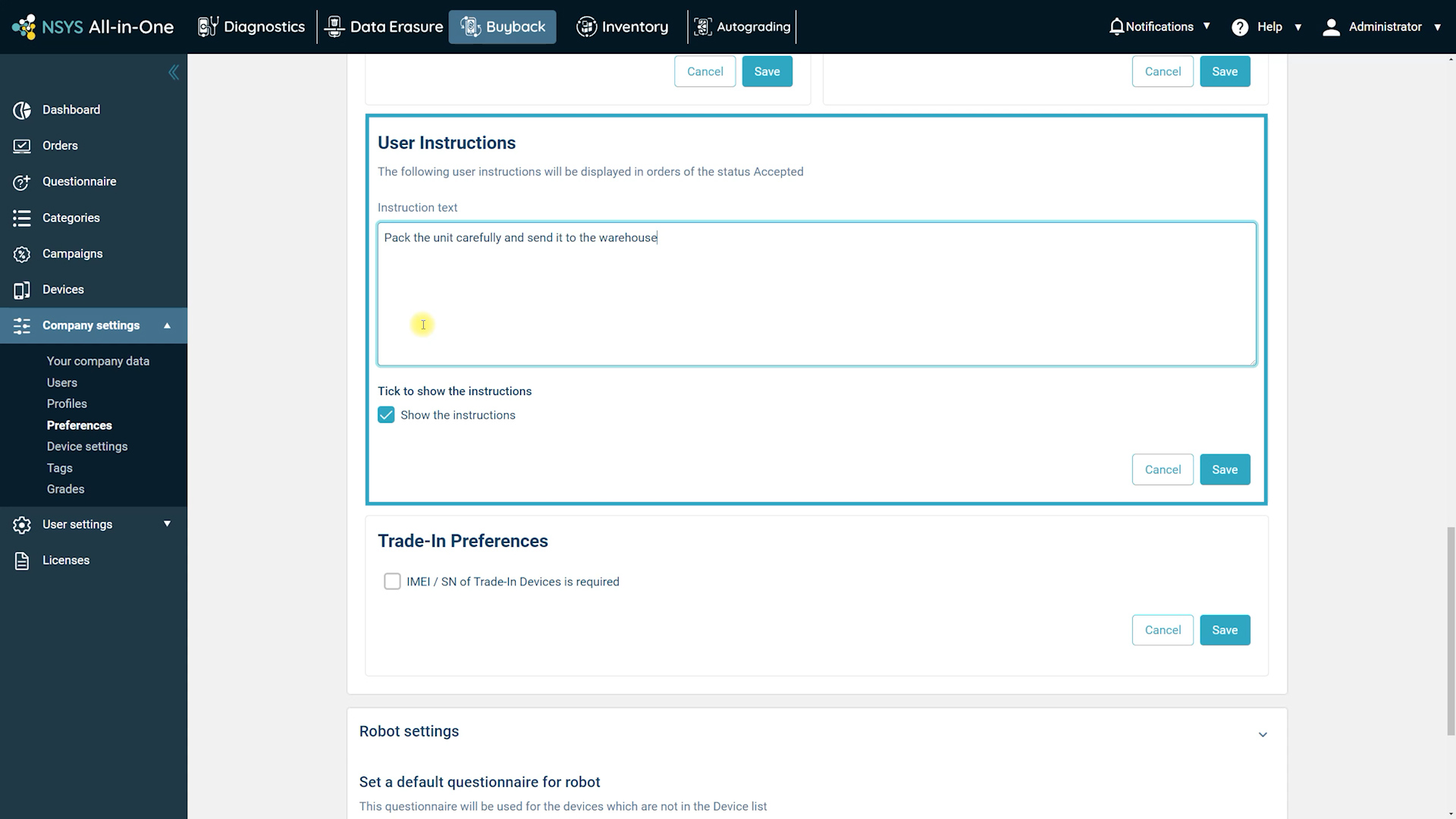 You can type in any instructions that apply to your process and turn it on or off. If on, these instructions will be displayed in orders of the status Accepted right after the order is completed.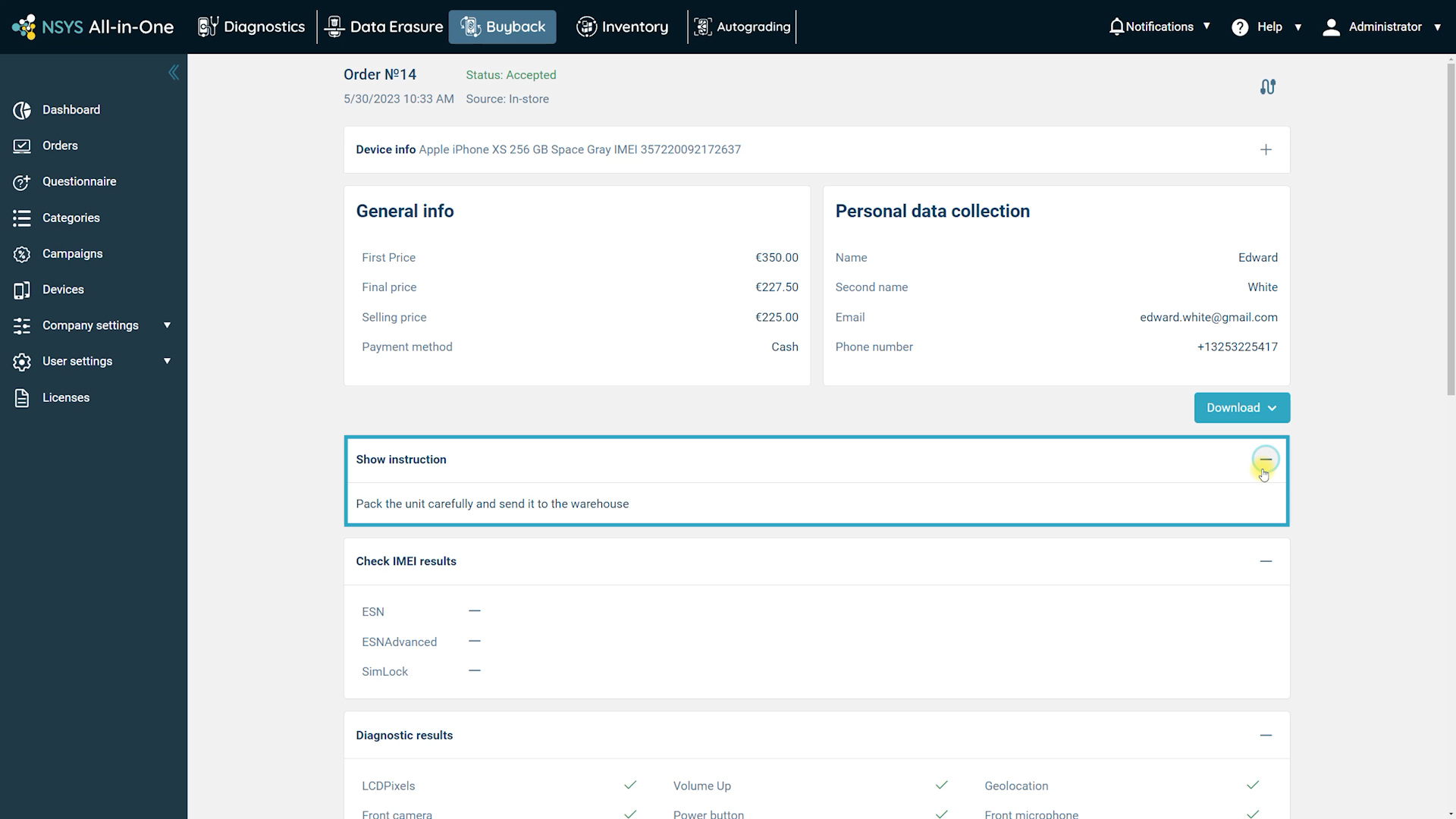 These were all improvements of the NSYS Buyback solution for the moment. Stay tuned for future updates!