We are glad to inform you about the new updates of NSYS Buyback solution. This time the changes concern the maximum price for devices, Categories redesign and a new cancellation window into the in-store buyback order procedure.
We added a different Maximum price for devices, which the final price cannot go higher. The value for Maximum price parameter can be specified in Excel and then imported. The maximum price can be used in a scenario where you are estimating the cost of a repair and the price goes up in the estimate, not down like most buybacks.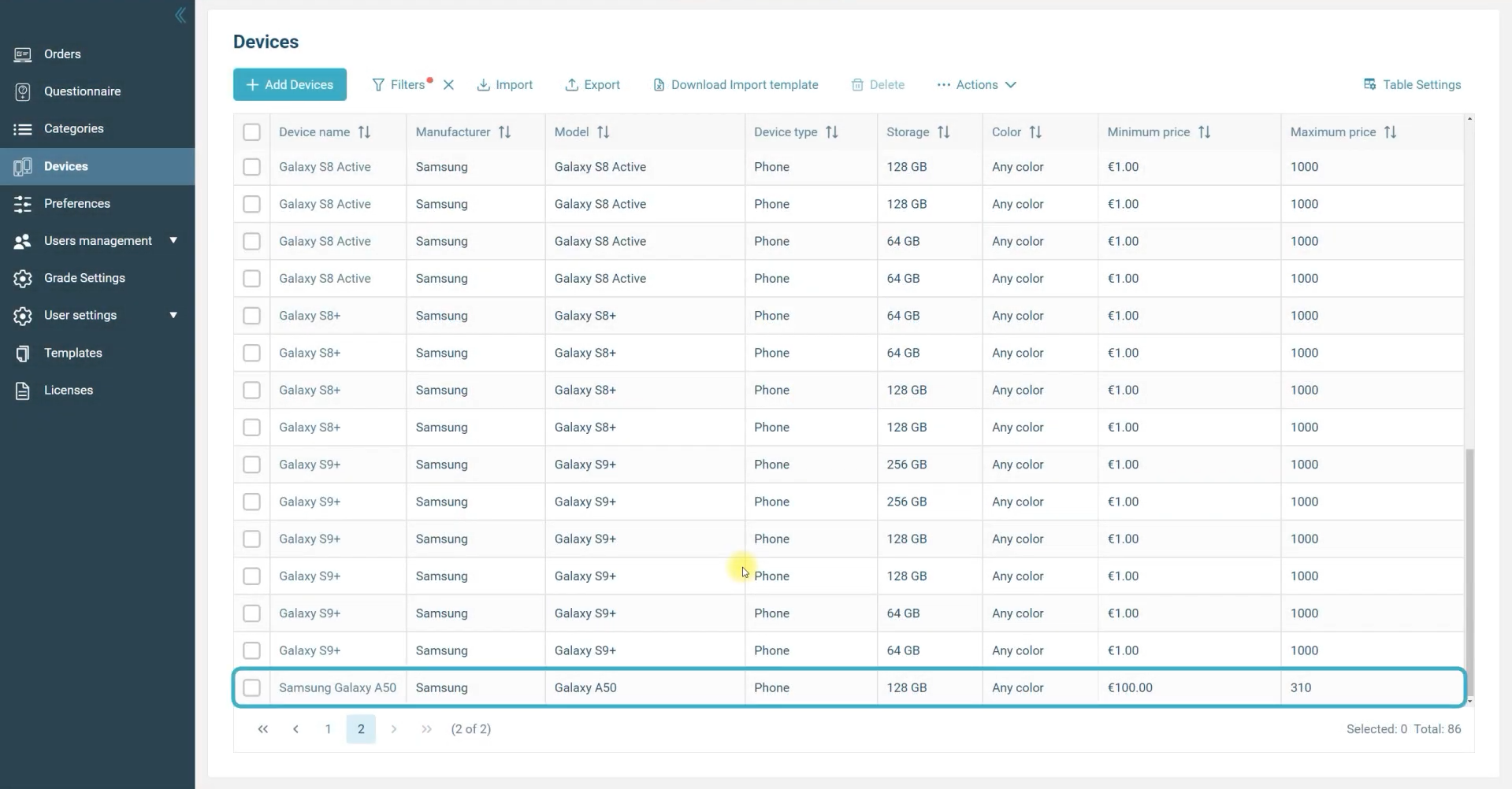 We redesigned the interface, including the categories' list and category setting card. Now the exceptions are applied to device models regardless of storage and color. Also, categories can be imported and exported. There are several additional buttons: Download Import Template, Import XLS and Export XLS. 
Categories is an advanced tool which allows users to use one questionnaire for many devices and deduct different amounts of money for the same failed test or negative answer based on device model. For example, using a category you can set up the questionnaire in the way that for iPhone 7 with failed touch screen test the system will deduct $80, but for iPhone 12 it will deduct $150. 
Another feature of a category is that it can combine different answers and tests into one price reduction. For example, we have three price deductions in the questionnaire: deep cracks for $120, $120 for failed LCD pixels test, and $120 for failed touchscreen test. $120 here is a cost of display replacement, but in case there are all of them (cracks, broken pixels and faulty touchscreen) the system might deduct $360 which is unfair, since the replacement of a display should be done only once. To make the price evaluation fair and transparent and not to reduce the price twice for the same device part, we can apply a category "Screen" to all of three coefficients. Thus, the price will be decreased only once no matter how many tests or answers lead to this category.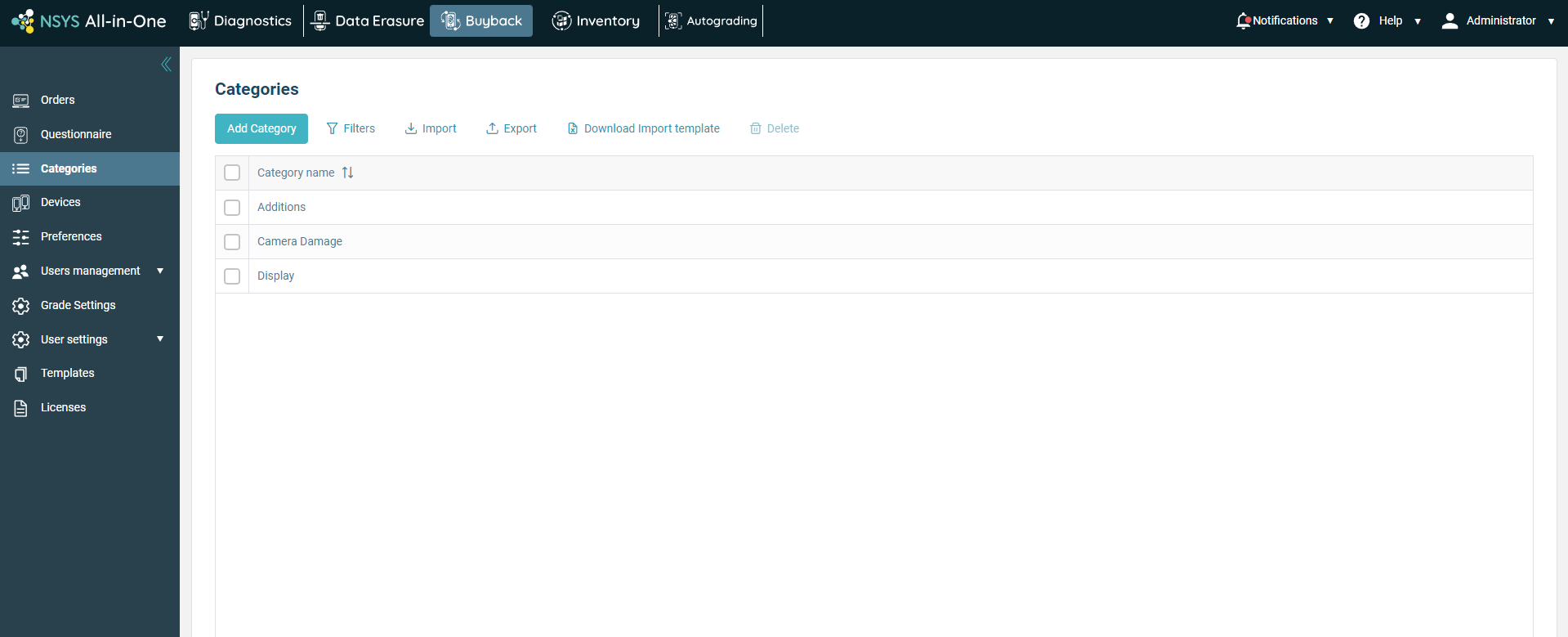 Order cancellation reasons
We implemented a new window into the in-store buyback order procedure. If the order is canceled for any reason, as soon as the button Cancel is pressed, there appears an additional window, where you can specify the reason for the action and leave a comment.
It allows a better understanding of the reasons why the customer refused to sell their phone and gives a clue how the process can be improved to have better conversion into a purchase.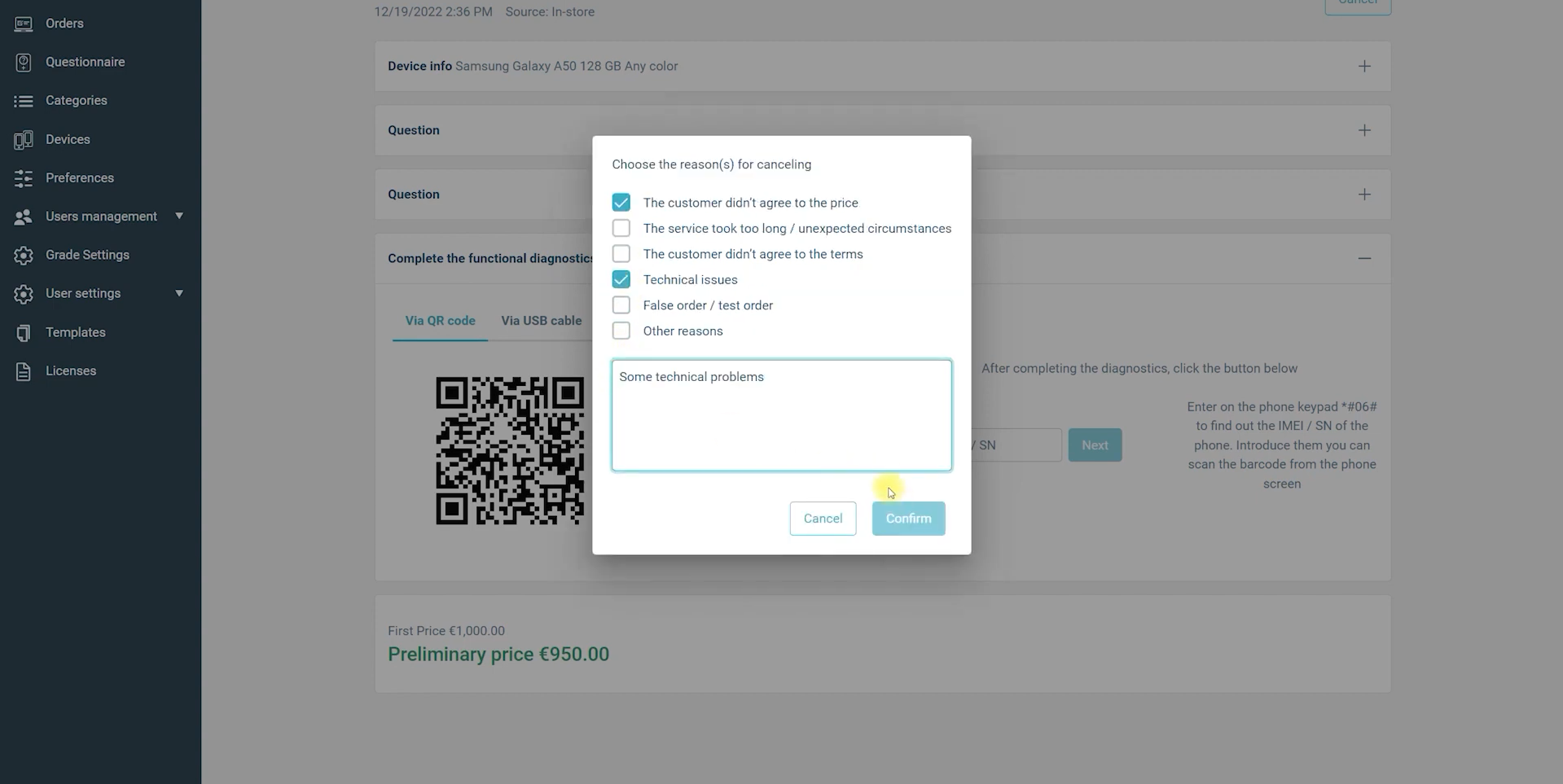 NSYS Buyback is your technological assistant for automatic evaluation of used phones. If you are still facing challenges buying back and trading-in, leave a request for a free demo to see the upgraded interface of NSYS Buyback in action.