The season of Christmas sales has come. So our team has prepared some major improvements to NSYS All-in-One to make the processing of used devices in your warehouses and shops during this busy time even smoother and thus help you sell pre-owned phones and tablets faster, without any returns or losses. 
What's new in our ecosystem of software solutions for distributors of used mobile electronics this time? Let's find out!
NSYS Inventory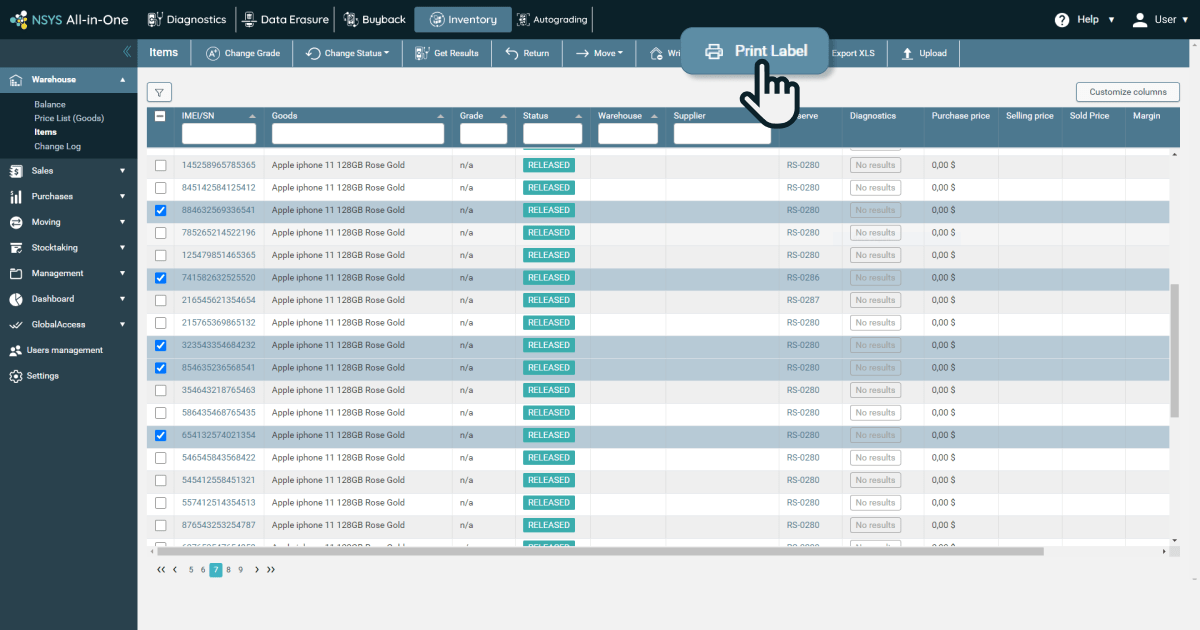 Our main priority this time was to speed up all the processes. Here are our latest features that will help you process your stock faster.
Print stickers for multiple items simultaneously. There is no need to repeat the same steps for each device anymore!
Easily filter the items by Batch or Release. Save your time for more important things.
Process the batches blazing fast: we have speeded up the uploading of testing results from NSYS Diagnostics.
NSYS Buyback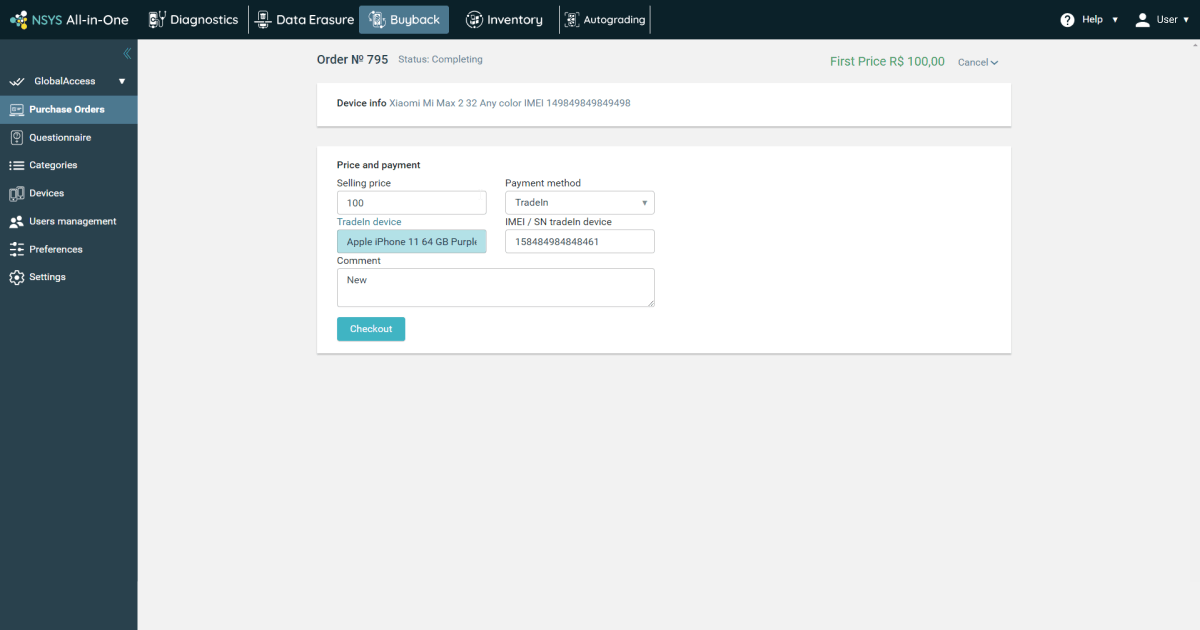 The Bonus Device function is optimized: now you can set rewards for certain device models. To do that you need to preset the models that you want to realize through the trade-in program. When your client sells their old phone, you can choose a preset model from the list. Then the system will use the price of an old phone to calculate the reward for a device your client wants to buy.
Now you can create orders with the same IMEI/SN multiple times. The feature is also available in the NSYS Buyback App.
Certificates are improved: we worked on their design to make it cleaner. Besides, the full name of a device is shown on certificates now, which makes them more informative.
NSYS Diagnostics
Now you have an opportunity to link the Android devices in custom colors to the SKU numbers. So when you change the color of a device its SKU will be changed automatically which definitely saves you up some time.
Customize the certificates: now you can choose which data to display on them.
Interested to see new features in action? Send us your request! Our representative will contact you to schedule a free live demo of our solutions so that you can see for yourself how NSYS All-in-One can automate your routine and bring you more profit!