What's new?
NSYS Buyback is constantly being upgraded to meet your demands. Here's a glance of what you will get, which will be further developed throughout your read.
Updated selling price restrictions to edit a selling price with flexibility
Connecting iPads through cables and creating orders
Displayed test results covering IMEI, ESN, ESNA and SimLock
1. Fair Buyback Settings
You can freely edit from now on the selling price in orders. Go to Preferences and choose the settings to edit the sale price. It is now allowed to block or restrict the possibility of editing the final price. You can choose:
Forbidden
Allowed
Limited
Forbidden means that it is prohibited to change the price. Allowed means the opposite, price changes are authorized. And Limited defines the editing range calculated based on the final price.
Note: If you select Limited, you won't be able to put the selling price higher or lower than the allowed value when completing an order.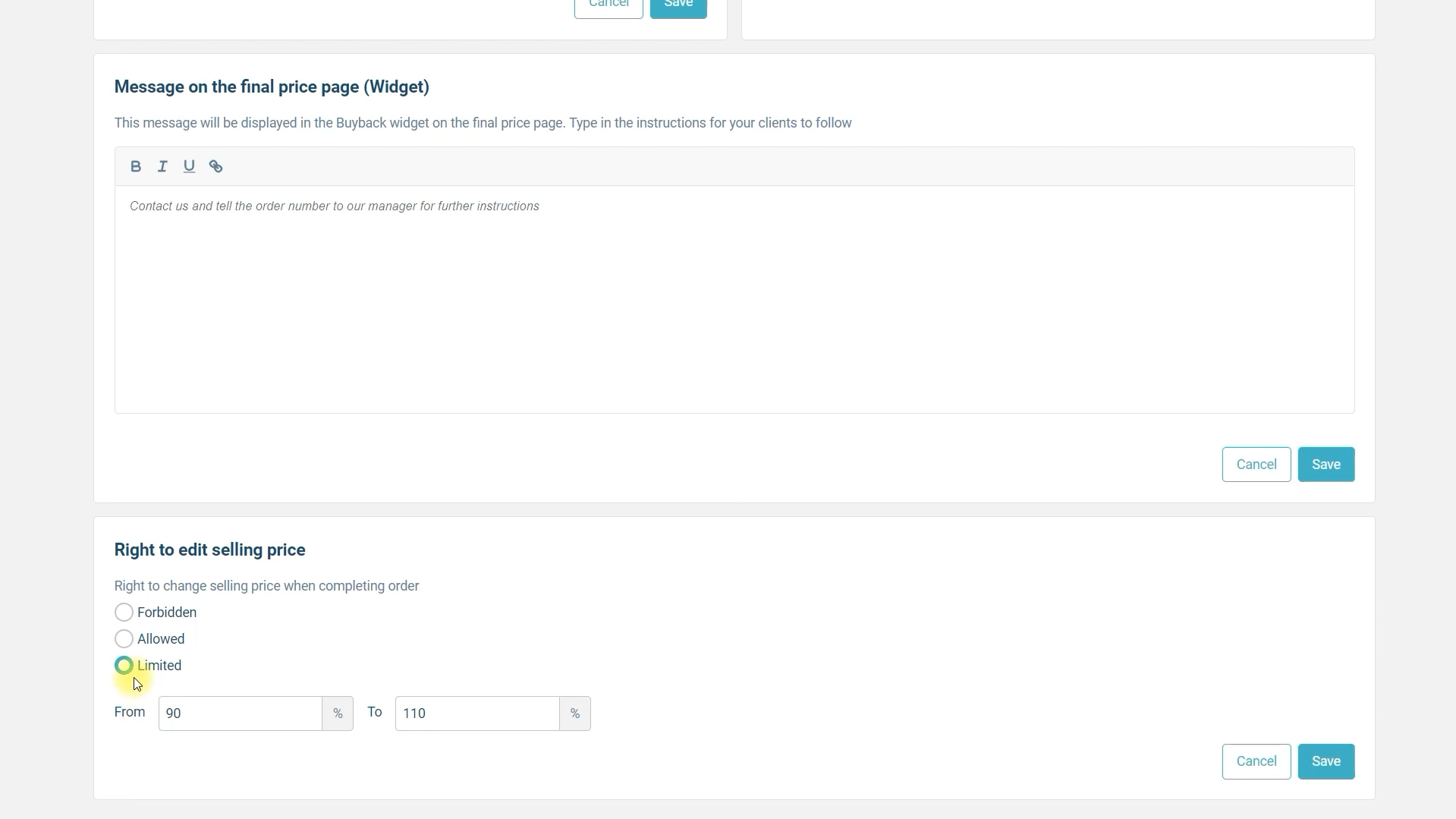 2. iPads order
After adding WiFi and WiFi + Cellular identifications for iPads in the device catalog, this update grants you the opportunity to connect an iPad through a cable and create an order. The detection system will automatically identify the iPad as WiFi or WiFi + Cellular. This covers all types of iPads, with or without SIM Slot.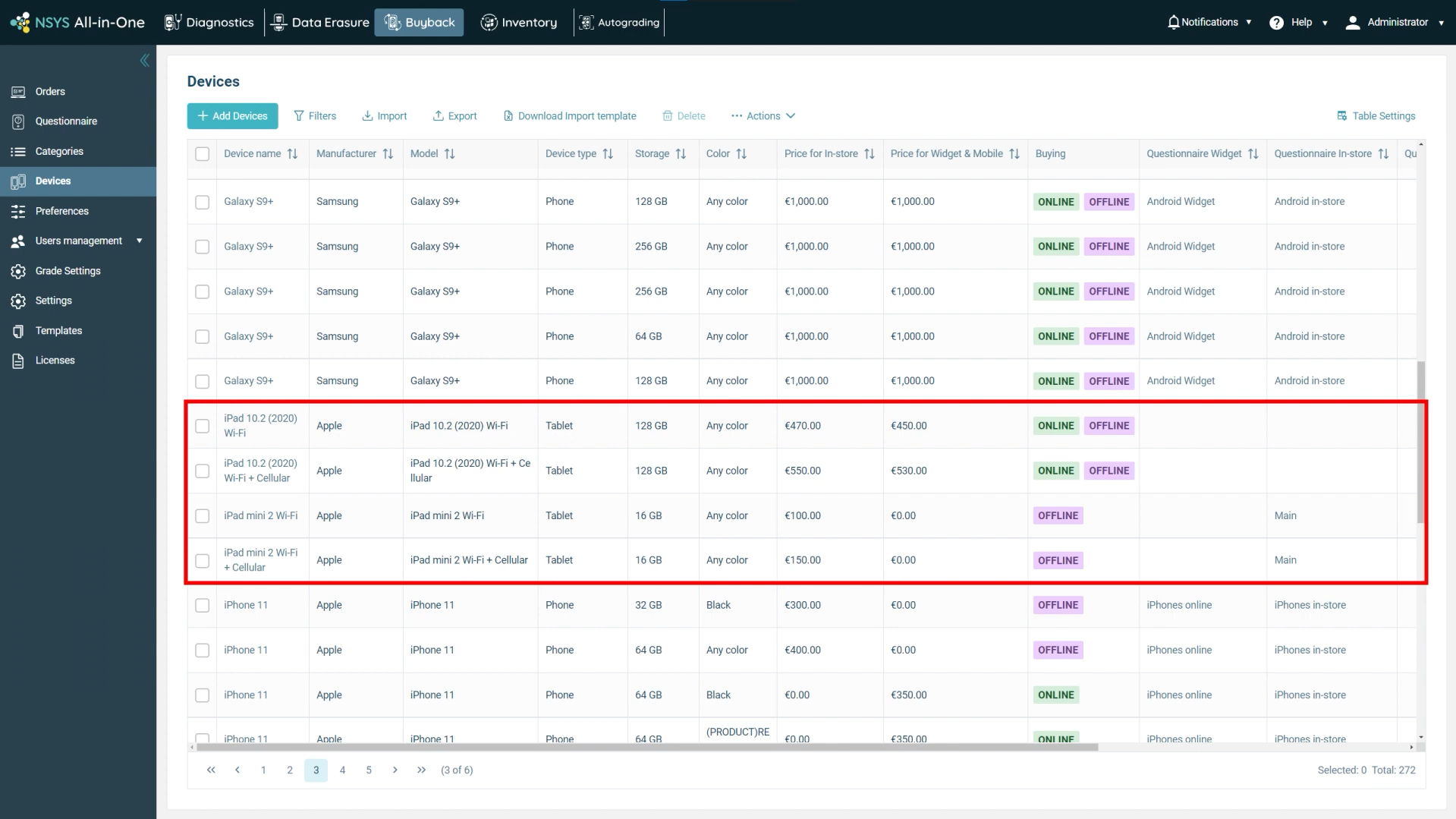 3. Additional check results displayed
IMEI checks are now made more transparent. Checks' results can be displayed. If the checks ESN, ESNA, and/or SimLock are added to the questionnaire, their results will be displayed following the IMEI block completion in order. When you see the tick symbol, this means that the check is passed; otherwise, you see a cross indicating a failed check.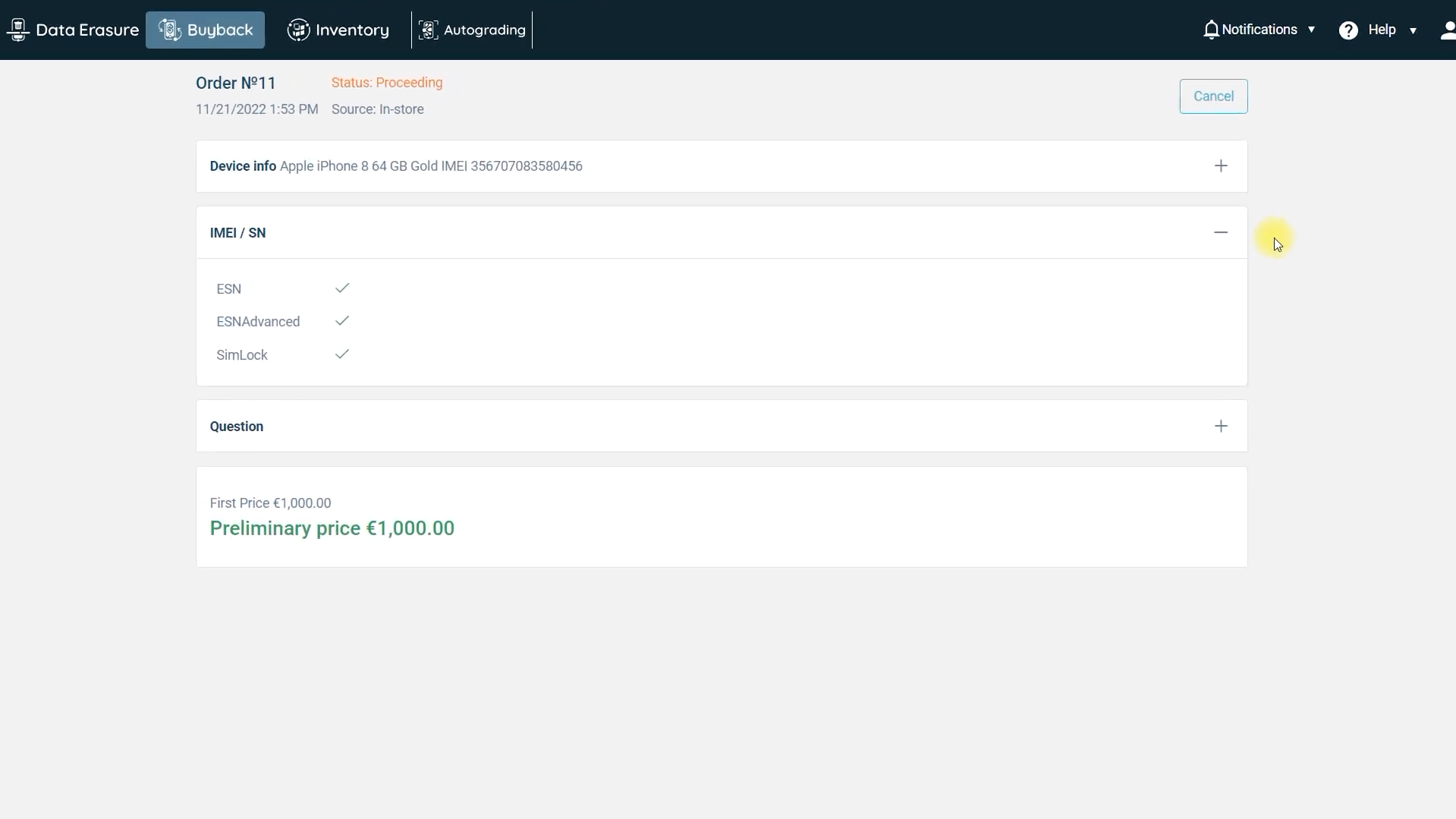 Do you think you care much about your business optimization?
Growing in the used phone industry in 2023 requires fast and advanced software solutions.
If you are facing challenges buying back and trading-in used phones or seeking to grow exponentially, and yet haven't seen NSYS Buyback in action, arrange a free demo to get further information.