Now it's All-in-One
The sustainable ecosystem of solutions for companies operating with used phones
Developed to boost sales, exceed consumer expectations and scale your business responsibly




The basis of your daily operations
NSYS provides full automatization of inventory management, mobile diagnostics, data erasure, buyback & trade-in transactions, and phone grading
What you get with NSYS
Innovative Software
Knows everything about the device: functionality, grade, value, IMEI data

Provides certified reports for each device

Supports all mobile devices and can be operated on any PC/tablet
Arrange a Demo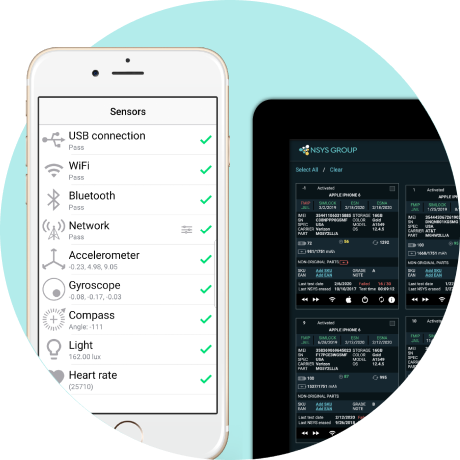 Customer Service
24/7 multilingual support

NSYS software fully translated into 10 languages

Personal training for you and your staff
Arrange a Demo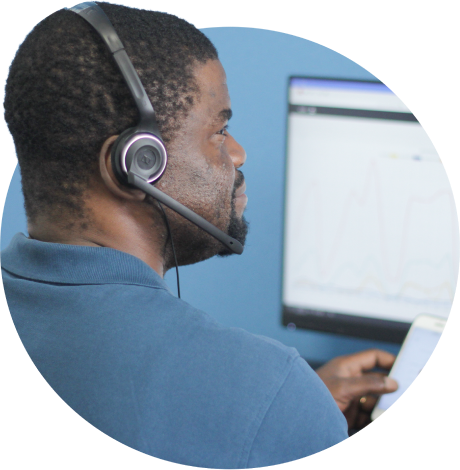 All-in-One
Organize your workflow in one interface

No specific equipment required

Access advanced analytics in your personal cloud account
Arrange a Demo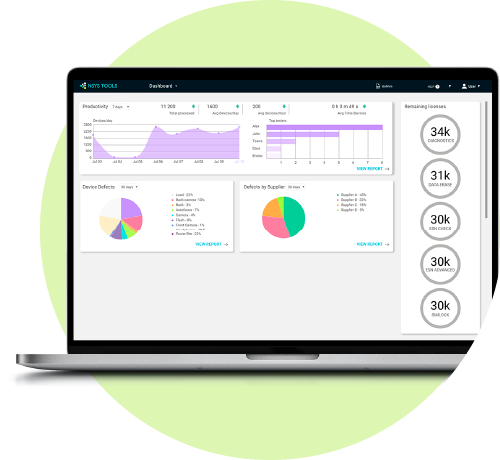 Simba International, Usa
Marah Gamalinda (Marketing and Sales)
Mostly we liked about NSYS that after downloading and installation, the software/app is easy to follow.
Support tech is easy to reach and very helpful. NSYS helped to improve our business by ensuring all of the phones & tablets we sell are working properly
Soletefo, Spain
Alejandro Urtaza (Sales Manager)
Before we had to check our devices one by one, which was time-consuming and didn't guarantee the full functionality of our phones.
With NSYS everything has become easier and faster, our RMAs and testing time reduced, now we even need less personnel than before.
Egoleap, Hong Kong
Lily Ying (QC manager)
Our staff had to work for several hours in a row, and therefore, got exhausted and could not provide a proper level and accuracy of diagnostics.
NSYS not only increased the efficiency of QC but also helped to be confident that our customers receive fully functional phones.
IMEI checks powered by GSMA